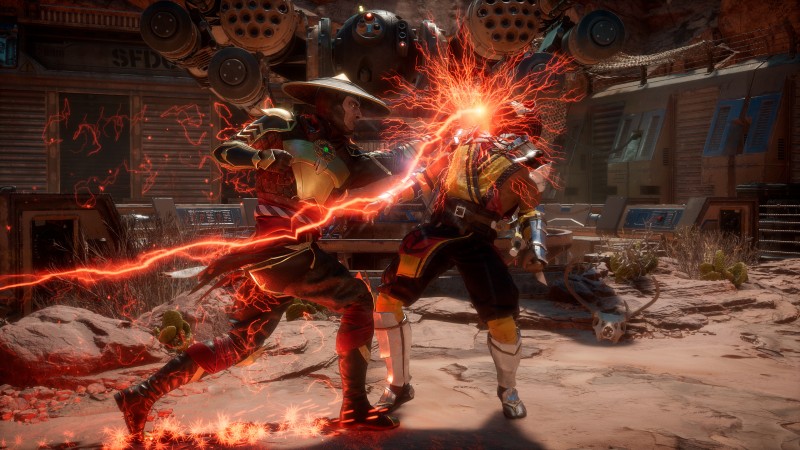 Mortal Kombat 12 is apparently launching this year, and that news was revealed rather unceremoniously in an earnings call with Warner Bros. Discovery.
In a clip pulled from Warner Bros. Discovery's fourth quarter 2022 earnings call yesterday, Warner Bros. president and CEO David Zaslav states that "…there's lots more to come, including the highly anticipated Mortal Kombat 12 and Suicide Squad: Kill The Justice League, games also set for release this year with ambitious launch projections." You can watch the clip in the embedded tweet below. 
Here you go Brusk pic.twitter.com/GYqRd8CZt4

— Al¹³ (@Aluminum54) February 23, 2023
Developer Netherrealm Studios has yet to announce anything on its end. Yesterday, studio head and Mortal Kombat co-creator Ed Boon cheekily tweeted, "so who has heard the news about Injustice 3?"  referencing the fact that for years, Netherrealm has released an Injustice game between Mortal Kombat entries, so technically, that would be next if it maintained that pattern. 
So who has heard the news about INJUSTICE 3 ?

— Ed Boon (@noobde) February 23, 2023
Fans will have to wait for a flashier reveal, but a Mortal Kombat 12 launch would be huge for a year that already has Street Fighter 6 and potentially Tekken 8 on the schedule. Last October, Neththerrealm revealed Mortal Kombat: Onslaught, a role-playing mobile game also slated to release this year. 
Mortal Kombat 11 launched in 2019 to positive reviews (here's ours). A story expansion called Aftermath arrived in 2020.