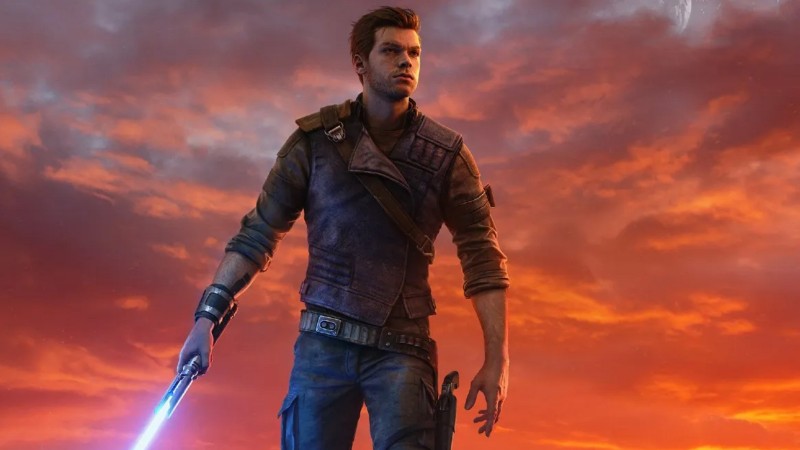 Star Wars Jedi: Survivor director Stig Asmussen of Respawn Entertainment wants the series to be a trilogy. 
This news comes from a new IGN Unfiltered interview with the director, which is where Asmussen revealed that even before the release of Star Wars Jedi: Fallen Order in 2019, the team was already discussing sequel ideas. For Asmussen, Cal's story has always been a trilogy in his head. 
"We were already talking about the second game," said Asmussen. "I mean, frankly, we were talking beyond. And these are conversations that, when we're breaking this story with Lucasfilm, it's like: 'Well, where are we going with the second game?' I always wanted to see this as a trilogy. How can we take Cal and the crew to new places beyond what we were doing in the first game." 
Asmussen continues, stating that Respawn had a good idea of where Survivor, which is due out April 28, takes place in terms of the Star Wars timeline. The team also knew what the stakes were going to be, what the tone was going to be, what Cal was going to be up against, and how his crew was going to be factored into all of that. On top of that, Respawn thinks about the ideas "that we could do beyond that as well." 
Star Wars Jedi: Survivor was originally due out March 17, but was delayed to April 28. While waiting to get your hands on the game, watch Game Informer's interview with Cal Kestis actor Cameron Monaghan, and then check out our exclusive preview of Star Wars Jedi: Survivor for new details about the story, exploration, and combat. 
[Source: IGN]
Is Star Wars Jedi: Survivor a day-one pickup for you? Let us know in the comments below!