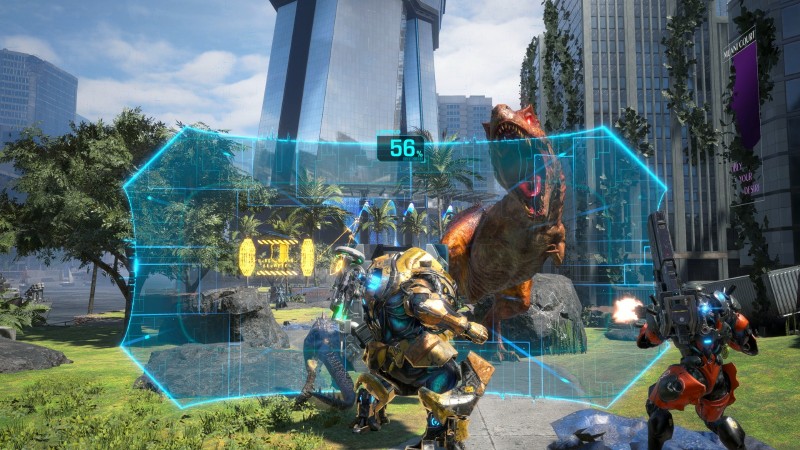 Exoprimal reared its scaly head during today's Capcom Spotlight, revealing a new trailer delving into the game's bonkers plot and a reveal of a July 14 release date.
A new trailer reveals the game centers on a time-loop, as a team of soldiers travel to the past and find themselves reliving the same day. Dinosaurs have also begun appearing all over the globe through mysterious wormholes, so our heroes strap into their weaponized exosuits to deal with that very strange problem. 
As a cooperative team-based multiplayer game, Exoprimal is an always-online experience and will feature season passes with a number of unlockable rewards, such as cosmetics. Those itching to try the game early can jump into a free open beta that runs March 17 to 19, but you'll need to register for a Capcom ID to play. Exoprimal will be available on PlayStation and Xbox consoles and PC. It will also launch on Xbox Game Pass.