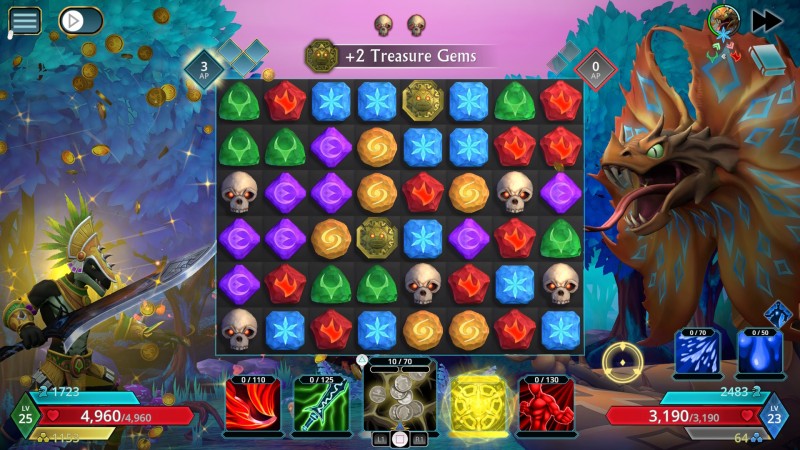 In February 2022, developer Infinity Plus Two and publisher 505 Games launched Puzzle Quest 3 onto Steam Early Access and mobile platforms. Now, shortly after the Early Access launch's one-year anniversary, the studio has announced it is expanding the list of platforms the game appears on.
Puzzle Quest 3 utilizes the match-three and role-playing mechanics from past games, complete with head-to-head battles where enemies can manipulate the puzzles of their opponents. This third entry also introduced a new adventure mode, a larger puzzle board, and seasonal storylines.
The match-three RPG garnered some fanfare thanks to its recognizable franchise name, but reactions to the Early Access version have been divisive. With nearly 400 user reviews on Steam, the reception currently sits at a "mixed" rating. In those reviews, several fans praise the match-three puzzle mechanics and the storyline. However, in the negative reviews, most players heavily criticize the free-to-play monetization structure and how heavily Puzzle Quest 3 attempts to get players to spend money.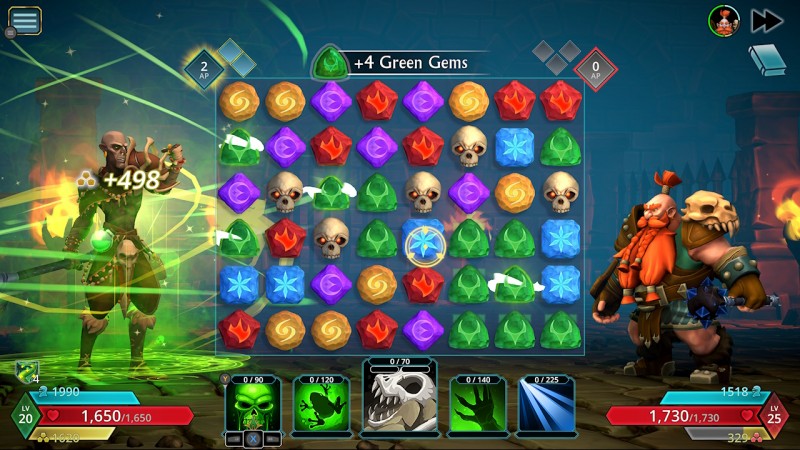 The reviews on mobile platforms iOS App Store and Google Play are decidedly higher, with each mobile version sitting at user-review scores of around four out of five, perhaps thanks to a higher tolerance of free-to-play mechanics on those platforms. Infinity Plus Two has made improvements in that regard since its initial Early Access launch through an economy overhaul that reduced resource complexity. Still, the developer claims it will continue to make strides based on fan feedback.
"We've received a tremendous amount of feedback and continued support from our Puzzle Quest 3 players on Steam Early Access and mobile platforms," Infinity Plus Two CEO and creative lead Steve Fawkner said in a press release. "Fan feedback has been invaluable to us, especially in our first year in the market. The team has worked hard on the roadmap, introducing new features, continuous updates, and delivering on a wholly unique game experience while staying true to the classic puzzle combat roots that Puzzle Quest is known for."
It remains to be seen just how much Infinity Plus Two has learned from the Early Access period on Steam, but we will find out if the console versions carry those criticized detractions when Puzzle Quest 3 launches on PlayStation 5, Xbox Series X/S, PlayStation 4, and Xbox One on April 18. It will remain free to play on all platforms.