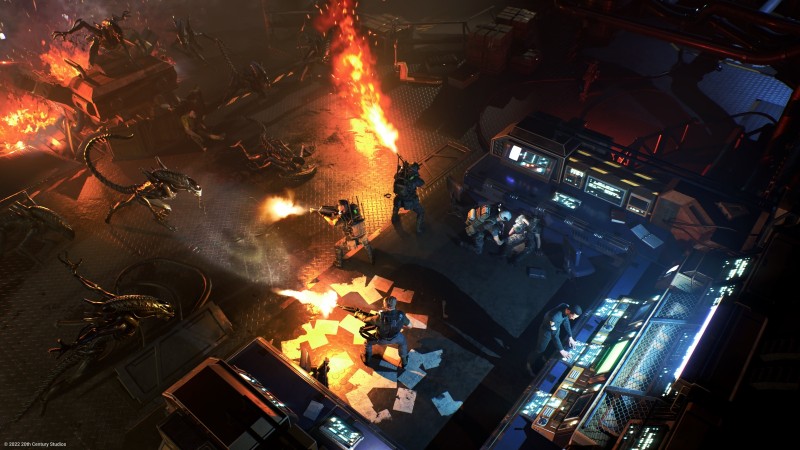 During Summer Game Fest last June, Alien fans were treated to the reveal of a new title called Aliens: Dark Descent. The real-time tactical shooter pits a squad of marines against dozens of deadly xenomorphs, though we hadn't seen any gameplay footage until the release of a new video today.
A gameplay commentary video walks players through the basics, in which players command a team of marines to investigate a xenomorph outbreak on Moon Lethe. You'll issue commands for teammates to attack or execute skills and can also slow time during firefights to select orders. However, your squadmates can perish permanently, but you can raise your survival odds by outfitting soldiers with various weapons and upgrades to ensure the best team composition.
Aliens: Dark Descent is being devleoped by Tindalos Interactive, makers of the Battlefleet Gothic: Armada series, and will be published by Focus Entertainment. It arrives on June 20 for PlayStation 5, Xbox Series X/S, PlayStation 4, Xbox One, and PC.