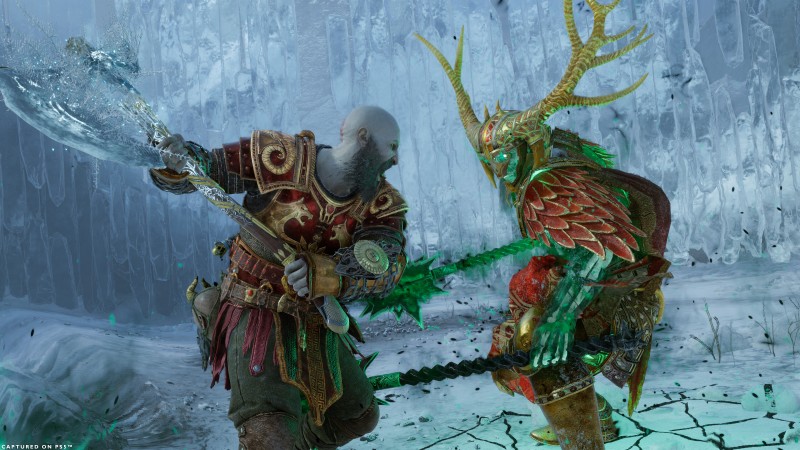 Looking for an excuse to break out that Leviathan Axe for another adventure? As of today, there's a new update for God of War Ragnarök featuring a load of new content, all built around a robust New Game Plus mode.
New Game Plus opens up for anyone who has beaten the game, and all of your equipment and skills will come along for the ride. You also have access to all weapons, including the Draupnir Spear. However, it should be noted that areas requiring that spear to access will still remain closed until you reach the appropriate point in the story. For similar reasons, you also won't start your new playthrough with Sonic or Hex arrows.
Several new armors show up. The most interesting is the Spartan Armor, which recalls Kratos' look from the old days in the Greek Pantheon. While wearing it, you get no perk, no stats, and it's locked at Power Level 1 – expect a challenge.
New Game Plus also features a new level cap, enchantments, and progression paths to improve your capabilities. Players can also tackle an expanded version of the Niflheim Arena, where you play as either Kratos or Atreus and bring along a variety of companions to help out.
Among several other additions and improvements, players can also take on a Black and White Render mode for a more cinematic playthrough.
It's a notably large blast of new content that ensures that dedicated fans should have good reason to jump back in if they desire.
God of War Ragnarök released last November for PlayStation 5 and PlayStation 4.
You can read the full details on the newly arriving content over at the PlayStation Blog.