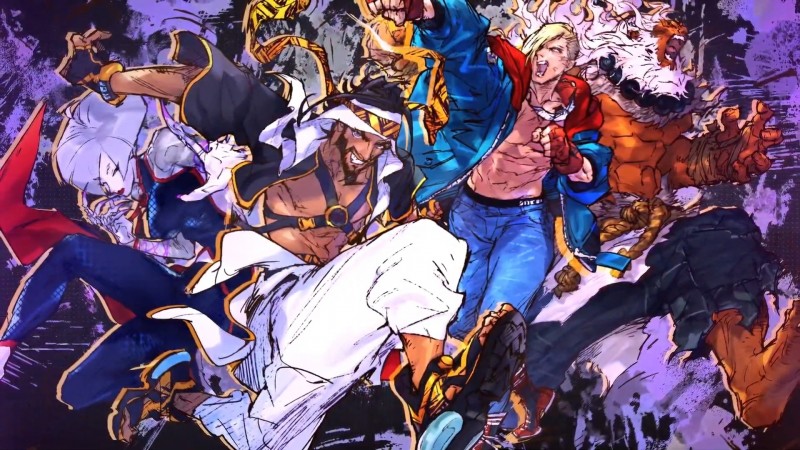 Much like its predecessor, Street Fighter 6 will have an ambitious post-release content plan. While we knew there would be downloadable content, we now have a much better idea about the cadence with which the new characters will arrive.
"A big part of Street Fighter's charm is the cast of characters from around the world that appear in each game," executive producer Shuhei Matsumoto said during today's Street Fighter 6 Showcase livestream. "We believe that Street Fighter is where players can take control of unique characters with their own awesome fighting styles. For the players – and for us as well – the appeal of the characters themselves is the most important element of the series. With Street Fighter 6, we're continuing development to deliver new characters to you every year."
During Year 1, which kicks off when the game launches, we will receive four new characters to the Street Fighter 6 roster. Rashid, A.K.I., Ed, and Akuma are the characters who will be made available during this first year of content. Rashid, who debuted in the base version of Street Fighter V, arrives in summer 2023. A.K.I., an all-new character, will arrive in fall 2023. Ed, who debuted in Street Fighter IV but was first playable in Street Fighter V, arrives in the early parts of 2024. Akuma, the Great Demon who first appeared in Super Street Fighter II Turbo, joins Street Fighter 6 in spring 2024. These characters will also appear in World Tour, the single-player RPG-inspired story mode, giving players some insight into their backgrounds.
If you buy either the Deluxe ot Ultimate Editions, you get the Year 1 characters included in that version. Street Fighter 6 arrives on PlayStation 5, Xbox Series X/S, PlayStation 4, and PC on June 2. For more on the game, check out our exclusive coverage hub here.