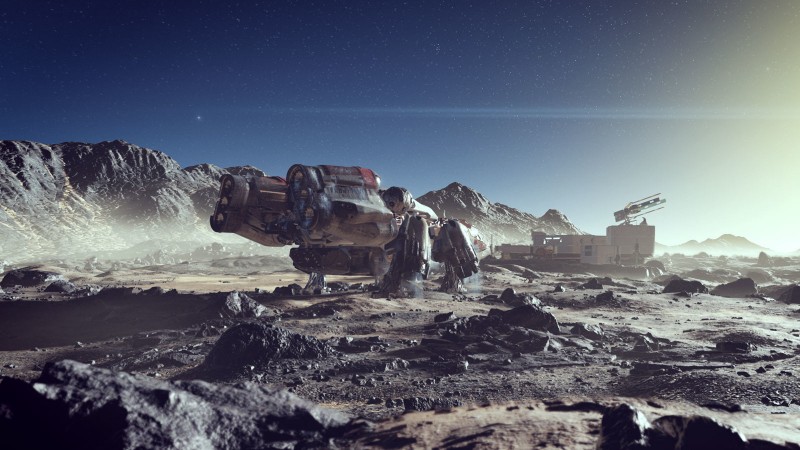 Microsoft has revealed that a "deep-dive" Starfield Direct will immediately follow an Xbox Games Showcase this June. 
Earlier this year, the company showcased various games, including Redfall and the shadow-dropped Hi-Fi Rush, at an Xbox and Bethesda Direct in January. Microsoft said at the time that a standalone Starfield show was in the works to "dedicate the proper amount of time for a deep dive" into the game, and now we know when that's happening: June 11, immediately after the June 11 Xbox Games Showcase. 
Spoiler Alert: we'll be talking about games ​
​​
Tune into the Xbox Games Showcase followed by Starfield Direct on Sunday, June 11 @ 10am PT: https://t.co/3mhkAsswII | #Starfield #XboxShowcase pic.twitter.com/4uFHPmqLyK

— Xbox (@Xbox) May 3, 2023
In a separate blog post, Microsoft says the Xbox Games Showcase will feature "some new surprises and first-looks from our incredibly talented internal studios, and our many creative partners around the world," noting that "this is the day gamers have been waiting for to see what is coming to Xbox, PC, and Game Pass." As for the Starfield Direct, Microsoft says it invites "you inside Bethesda Game Studios to learn much, much more about Starfield, with tons of new gameplay, developer interviews, and behind-the-scenes insider information." 
The Xbox Games Showcase will begin at 10 a.m. PT/1 p.m. ET on June 11. Virtual and in-person FanFest events are returning this year "with opportunities to broadcast with local fans in Los Angeles, Mexico City, Sao Paulo, Melbourne, and Warsaw," according to Microsoft's blog post. 
Starfield hits Xbox Series X/S and PC on September 6, 2023. 
For more about Starfield, read about why it's one of Game Informer's most anticipated games of 2023 and then read about how it will cost $70 (like all first-party Xbox Series X/S games starting this year). Read about how your character in Starfield will not have a voice after that. For more Xbox, read Game Informer's review of Hi-Fi Rush and then read our review-in-progress for Xbox's recently released first-party game, Redfall. 
What do you most want to see from Starfield during this Starfield Direct? Let us know in the comments below!