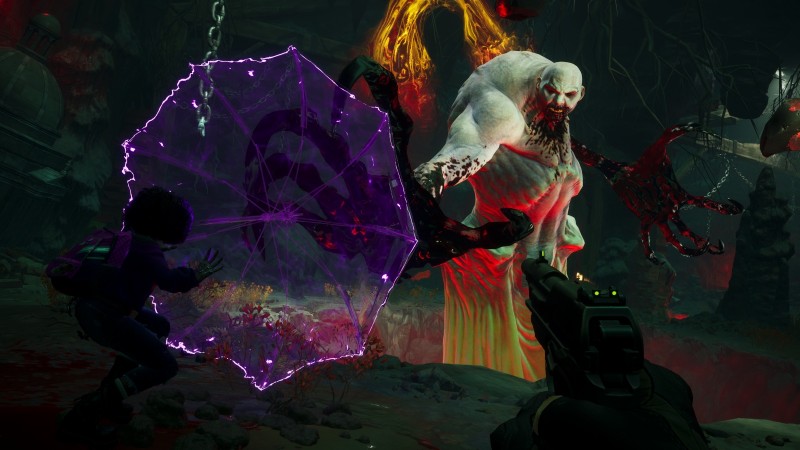 Redfall has been a letdown for many players, but perhaps no one is more disappointed than Xbox head Phil Spencer. During an appearance this morning on Kinda Funny Games' Xcast, the executive opened up about Redfall's launch woes.   
"There's nothing that's more difficult for me than disappointing the Xbox community," says Spencer when asked about his reaction to the game's poor reception. "…just to kind of watch the community lose confidence, be disappointed, I'm disappointed, I'm upset with myself…"
Spencer continues by touching on the criticism of Redfall launching at 30 frames per second and how it goes against Microsoft's original claim of first-party Xbox Series X/S titles always running at 60 FPS. "That was kind of our punch in the chin, rightfully, a couple of weeks ago," he says before later assuring Arkane is on track towards delivering its previously promised 60 FPS performance mode.  
In terms of the speculation about how Redfall came to be in the first place, Spencer refutes the perception that Arkane was forced into making it by stating, "There's clearly quality and execution things that we could do, but one thing I won't do is push against creative aspirations of our teams. A lot of people will say, 'Hey, you've got teams, teams know how to do one kind of game, just force them to go do the one kind of game that they kind of have a proven track record for, and I'm just not a believer in that." He then cites studios like Rare, Obsidian, and Tango Gameworks being allowed to take creative swings with titles such as Sea of Thieves, Grounded, and Hi-Fi Rush, respectively.
"I want to give the teams the creative platform to go and push their ability, push their aspirations, but I also need to have a great selection of games that continue to come that surprise and delight our fans. And we underdelivered on that, and for that, I apologize. It's not what I expect, not what I want. But it's ours to deliver." 
Phil Spencer gets honest about Redfall: pic.twitter.com/JUoqTrlLvU

— Kinda Funny (@KindaFunnyVids) May 4, 2023
Redfall has been lambasted for its questionable design decisions and technical glitches, prompting Kinda Funny to ask how Microsoft decides when to delay a project. Spencer explains that if a studio has a production timeline that doesn't allow the completion of a game's vision by a deadline, that's a cause for a delay. However, and seemingly in Redfall's case, if it comes down to a team achieving a creative vision that then fails to resonate with players, a delay isn't necessarily always the solution. 
"…I think there's a fundamental piece of feedback that we get that the game isn't realizing the creative vision that it had for its players. That doesn't feel like a 'Hey, just delay it.' That feels like the game had a goal to do one thing, and when players are actually playing, they're just not feeling that thing. They're not feeling the creative execution of the team."
Spencer reiterates his support for Arkane Austin, adding that the team just didn't hit their own internal goals in Redfall's case.  
Be sure to watch Kinda Funny's full 40+ minute interview as Spencer also discusses the ongoing Microsoft/Activision acquisition. We're still evaluating Redfall, but you can read our review-in-progress to get our current thoughts on the game here.