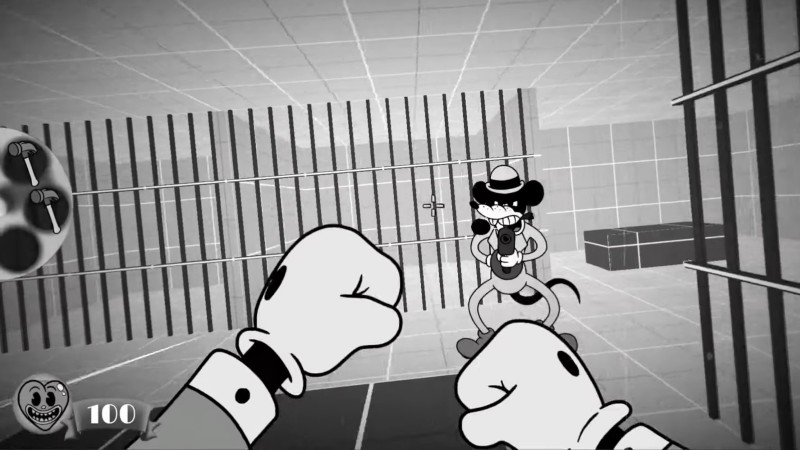 Fans of first-person shooters and old-timey cartoons should keep an eye on Mouse. The recently announced game slaps the classic animation of yesteryear over a retro shooter template to create an experience that's old-school in more ways than one. 
Mouse comes from Polish indie developer Fumi Games and is billed as a noir story-driven shooter about murder and deception set in a corrupt city. Players control a private detective wielding vintage firearms like a Tommy Gun, revolver, and Carcano rifle to blast the rather adorable rodent enemies.
The game's Steam page describes Mouse as a play-your-way type of experience, emphasized by a power-up system in which players can collect special abilities and weapon upgrades that cater to a chosen playstyle. The trailer shows the game is very much a work-in-progress, but it's already an eye-catcher. 
Mouse is rendered in the classic rubber hose animation style that defined early 20th-century animation, which has found new life in video games such as Cuphead and Bendy and the Ink Machine. The game has no release window but will come to PlayStation, Xbox, Switch, and PC.