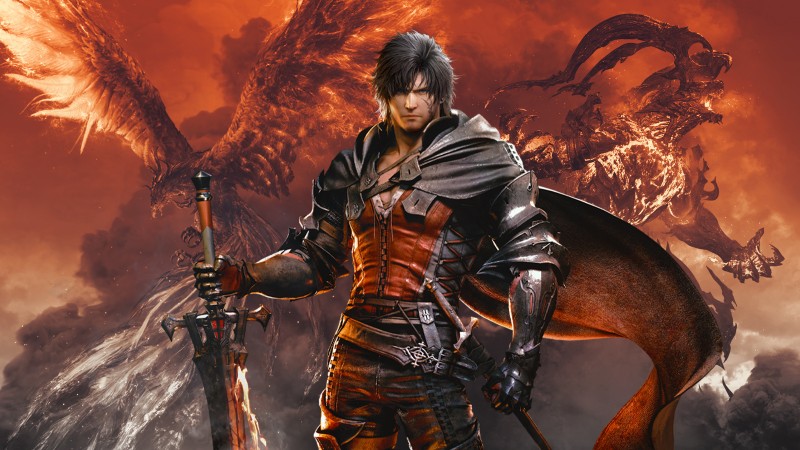 Final Fantasy XVI arrives exclusively on PlayStation 5 next month, but before that, it's getting the Game Informer spotlight on our latest cover! We traveled to Japan and spoke with several of the leads within developer Creative Business Unit III of Square Enix to talk about combat, story, art, lore, and so much more, and we played hours of the game we can't wait to tell you about. This cover story and our exclusive coverage going live on the site starting soon will bring you all the FFXVI information you need before finally jumping in to play it next month. 
Welcoming you into our deep dive into FFXVI's world of Valisthea, its lore, its characters, and of course, its Eikons, is the beautiful art adorning this issue of Game Informer. Our standard cover showcases protagonist Clive Rosfield and the hellacious Ifrit Eikon, and on the back, Clive's brother Joshua joins him with the fiery Phoenix Eikon.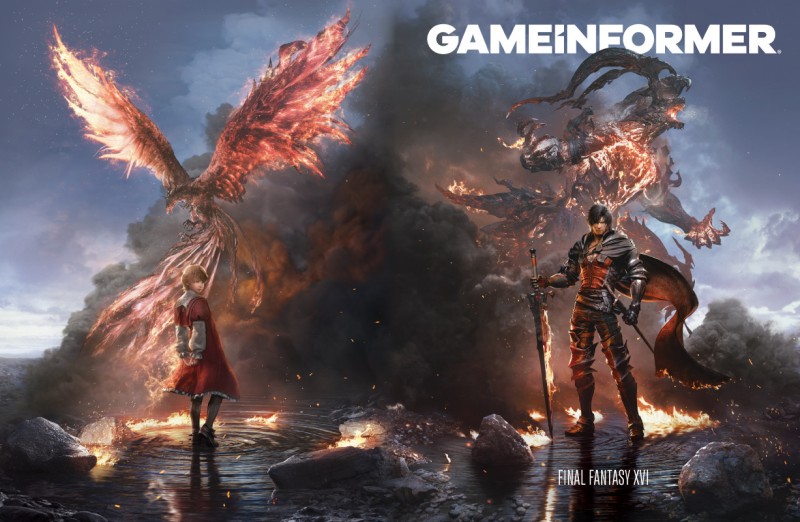 The Game Informer Gold cover features the two Rosfields and Eikons swapped, with Joshua and Phoenix on the front and Clive and Ifrit on the back. And like every Game Informer Gold cover before it, you'll see "Game Informer" in flashy, metallic gold. Each Gold issue is numbered, too, making it even more special for collectors.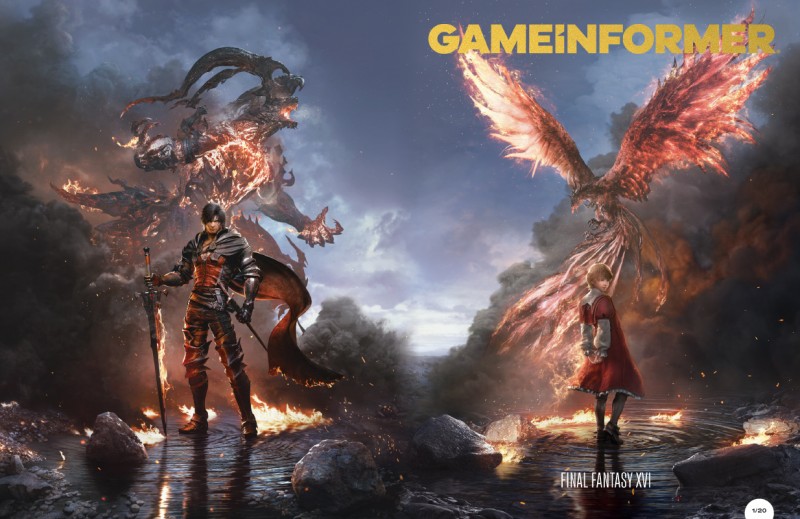 But FFXVI is just the start of Issue 356. Within its pages, you'll find our biggest look yet at Immortals of Aveum, a new FPS that's Call of Duty meets magic, as well as a feature about representation in video games and how character creation tools can do better. Elsewhere in this issue, you can read about Red Candle Games' journey through horror success after Devotion, and if that's not spooky enough for you, we spoke to some of our favorite horror developers to find out what scares them. 
As usual, you'll find plenty of previews, including new looks at Ubisoft's XDefiant, Disney Illusion Island, Street Fighter 6, Lies of P, and more. Plus, you can read our reviews of Star Wars Jedi: Survivor, The Legend of Zelda: Tears of the Kingdom, and more to find out our thoughts on the latest releases. 
Here's a closer look at the two covers for this issue: 
You can also try to nab a Game Informer Gold version of the issue. Limited to a numbered print run per issue, this premium version of Game Informer isn't available for sale. To learn about places where you might be able to get a copy, check out our official Twitter, Facebook, TikTok, and Instagram, and stay tuned for more details in the coming weeks. Click here to read more about Game Informer Gold.
Print subscribers can expect their issues to arrive in the coming weeks. The digital edition of this issue launches May 22 for PC/Mac, iOS, and Google Play. To subscribe to either the digital or print version, click here.