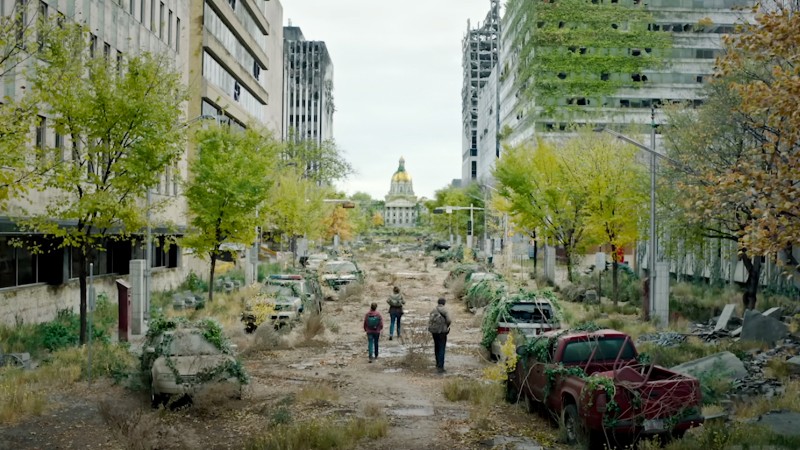 Don't expect The Last of Us HBO show to extend beyond the story of the two games in the series. That's because The Last of Us game director Neil Druckmann says there are no plans for stories beyond the games in this show.
This news comes by way of a new interview with Druckmann from The Hollywood Reporter, as reported by GameSpot. Here's what Druckmann told THR specifically: "We have no plans to tell any stories beyond adapting the games. We won't run into the same issue as Game of Thrones since The Last of Us Part: II doesn't end on a cliffhanger." 
Druckmann and TV series writer Craig Mazin have mentioned that a second season of this show might cover the events of The Last of Us Part II (personally, I think The Last of Us Part II could cover two seasons of television). Despite the duo not wanting the show to go beyond the games, there might be a way for the show to cover more ground after the events of The Last of Us Part II. If Naughty Dog were to develop a theoretical The Last of Us Part III, it wouldn't be surprising if the HBO show covered that down the road. Chances seem pretty good considering Druckmann told THR that there is "more story to tell" in the world of The Last of Us games. 
Mazin also touched on his desire not to extend the show beyond the games in the THR interview, as noted by GameSpot, stating that he doesn't "have any interest in a spinning-plates-go-on-forever show." 
"When it becomes a perpetual motion machine, it just can't help but get kind of…stupid," he continued. "Endings mean everything to me." 
For more about The Last of Us on HBO, read our interview with Joel actor Pedro Pascal and Druckmann about the changes made for this TV show. Check out this new piece of concept art from The Last of Us multiplayer game that Naughty Dog is currently developing after that. 
[Source: GameSpot via The Hollywood Reporter]
What scene are you most excited to see in The Last of Us on HBO? Let us know in the comments below!