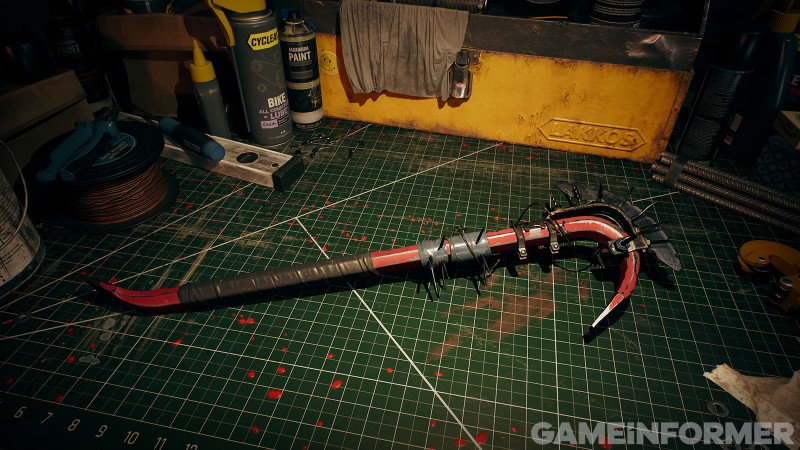 Weapon durability and its application in games have long been hot topics amongst players. Some love it, some are fine with it, and others hate it. And those feelings vary depending on who you are talking to about this topic. I think of games like The Legend of Zelda: Breath of the Wild when someone brings up weapon durability, as it was a hotly debated aspect of its release (I didn't mind it at all, personally). 
Love it or hate it, weapon durability is a feature that will likely never go away in games, and that's okay because when it's done right, it can be a helpful way to push players toward something new. In 2011's Dead Island, weapon durability was a big part of the experience, and that feature will return in Dead Island 2 when it hits PlayStation and Xbox consoles, and PC, on April 28. As for why, it's because developer Dambuster Studios finds it to be a useful instrument in guiding players.
"With the durability, we're not super harsh about it," game director David Stenton tells me during my Dead Island 2 cover story trip. "We're not trying to be a survivor simulator or a survivor horror game. It's there as an instrument so that we can encourage players to go back to a workbench, and rather than repair your weapon or level match your weapon, maybe I'm level 10, and that favorite weapon that…was my favorite a few hours ago is still level 5. Do I really want to pay the cost of level matching that weapon, or actually maybe I'll spend the money at a vendor and buy a new pre-modded weapon. Or maybe I'll spend the money applying this new mod and some of the ingredients I've got.
"It's about giving the player options and encouraging them to go back to a workbench and try something new." 
As someone who's played roughly 8 hours of Dead Island 2 – you can read my full thoughts on that experience in the latest Game Informer cover story here – I agree with Stenton's assessment of what weapon durability is doing in the game. To be honest, there wasn't really a moment where I even thought too hard about a weapon's durability. Combat is frantic, fast-paced, and chaotic. When I was in the middle of killing a horde of zombies and a weapon broke, I'd switch to another via my rather large weapon wheel without much thought about the one no longer viable because of its durability.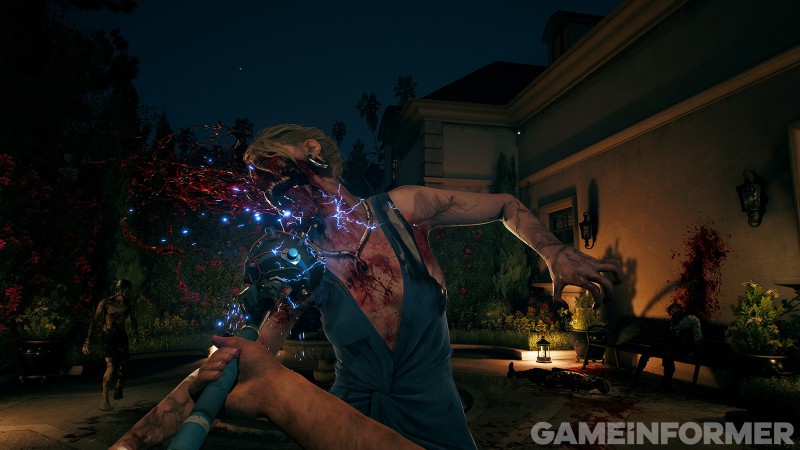 Sure, there were moments when one of my favorites was essentially not usable because its durability was gone, but I almost always had a close second favorite ready to go. I imagine it'll be easy to get attached to weapons in Dead Island 2 – I especially loved my Slaughtering Cremator Cleaver and Enhanced Impactor Improvised Hammer – but in just my eight hours with the game, I probably encountered more than 100 others. If one of your weapons breaks, a new favorite is likely not too far from you. 
For more about the game, read my Dead Island cover story here and then head to Game Informer's Dead Island 2 exclusive coverage hub for stories you can't find anywhere else, like why the game is set in a city that isn't an island or detailed breakdowns of two of Dead Island 2's survivors, Dani and Ryan. You'll also find exclusive gameplay in videos like this one about how Dambuster Studios records the sounds of zombie guts in Dead Island 2 and new details about our hands-on time in the Dead Island 2 cover story discussion episode of The Game Informer Show.
What are your thoughts on weapon durability in games? Let us know in the comments below!