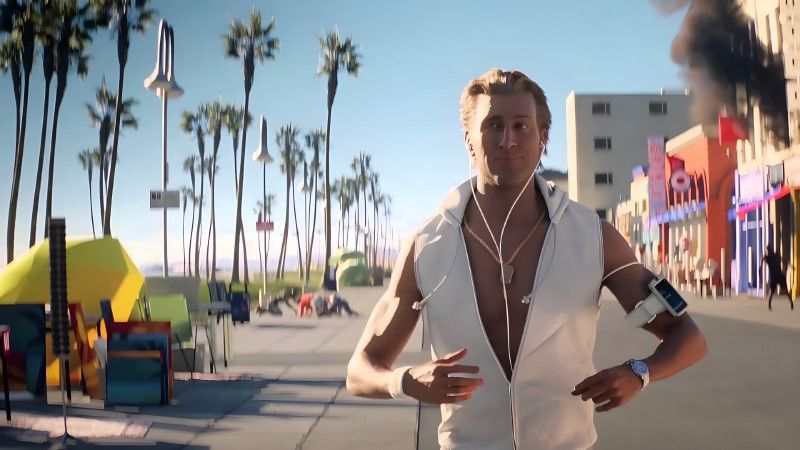 The original Dead Island 2 reveal trailer is now an iconic (perhaps infamous) moment in games. It was a great trailer, people were excited, and then fast forward nearly a decade later, and the game is still in development.  
First revealed back in 2014, Dead Island 2 was in development at Spec Ops: The Line developer Yager, with Dead Island developer Techland having parted ways with the property to work on Dying Light. Publisher Deep Silver handed over development of the game to LittleBigPlanet 3 developer Sumo Digital in 2016, and then, in 2019, the company announced that Homefront: The Revolution developer Dambuster Studios would be developing Dead Island 2. It's now 2023 and Dambuster's Dead Island 2 is due out in April, finally. 
Dambuster revealed its new Dead Island 2 last year and it did so with a fancy new cinematic trailer, albeit one very different from the original 2014 reveal. This isn't necessarily surprising – Dambuster says it has developed Dead Island 2 from a clean slate, from the ground up. During my cover story trip to play 8 hours of Dead Island 2 at Dambuster's Nottingham, England, location, I was curious: did the team ever consider remaking the original Dead Island 2 trailer? The answer was no. 
"It wasn't really on our radar to redo the trailer," Dead Island 2 game director David Stenton tells me. "I think it's fun to sort of take that trailer – especially now the location of the trailer – and see how it applies to the tone of the Dead Island that we're delivering. That trailer definitely delivered on the postcard LA and I think we deliver on postcard LA in a different way." 
Still, though, I wondered if Dambuster used that original trailer as a guiding light for the game's development, especially given how well-received it was in 2014 (even Goat Simulator 3 recently remade the trailer).
"Not really," Stenton says. "We started with a clean slate, absolutely with our own vision. We're not looking too much at… what happened in the past or looking at too many other games out there. We're just really focused on how do we want to make Dead Island 2 absolutely phenomenal, bring it up to date, and deliver a game that we think fans will really enjoy." 
For more about the game, read my Dead Island cover story here and then head to Game Informer's Dead Island 2 exclusive coverage hub for stories you can't find anywhere else, like why the game is set in a city that isn't an island, detailed breakdowns of two of Dead Island 2's survivors, Dani and Ryan, and how weapon durability is a useful instrument for Dambuster Studios.
You'll also find exclusive gameplay in videos like this one about how Dambuster Studios records the sounds of zombie guts in Dead Island 2 and new details about our hands-on time in the Dead Island 2 cover story discussion episode of The Game Informer Show.
Are you playing Dead Island 2 on day one? Let us know in the comments below!