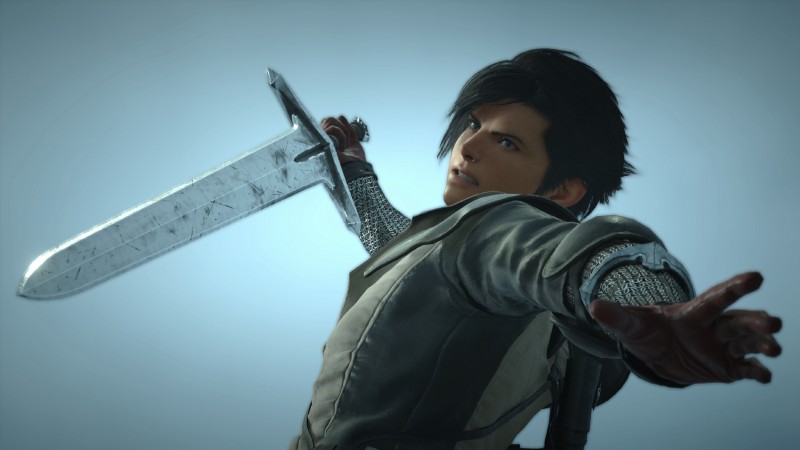 Final Fantasy XVI is due out June 22 exclusively on PlayStation 5, but some fans believe a PC version of the game could release as soon as six months after its console debut. However, FF16 producer Naoki Yoshida isn't sure why. 
During a recent Final Fantasy XIV stream, Yoshida, who is a director on that game, was asked about rumors surrounding a PC version of FF16, and he responded, "I don't know where the notion of a PC version releasing six months after the game is out came from as none of us have ever said that," according to a translator, as reported by Eurogamer. He followed it up with two instances urging fans to buy the PS5 version. 
According to a translation by Siliconera, Yoshida also said, "There's been talk that the PC version will come out, but no one on the team has said anything about the PC version. I wonder why people assume the PC version will arrive six months after [the PS5 version], so just go ahead and buy a PS5." 
The talk of a PC version of the game stems from a promotional PlayStation 5 video released last year that says in small print that FF16 will be a "PS5 exclusive for six months." Some extrapolated from this small print that a PC release of the game will come after that six months of exclusivity is up, but if Yoshida's recent comments are any indication, the team has nothing to say in regards to a PC version. 
Final Fantasy XVI hits PlayStation 5 on June 22. While waiting for more information, watch this "Ambition" trailer that reveals more about Valisthea's kingdoms, dominants, and eikons, and then check out our interview with Yoshida about the game's boss fights. 
[Source: Eurogamer]
Are you picking up Final Fantasy XVI on PS5 or waiting for the rumored PC release? Let us know in the comments below!