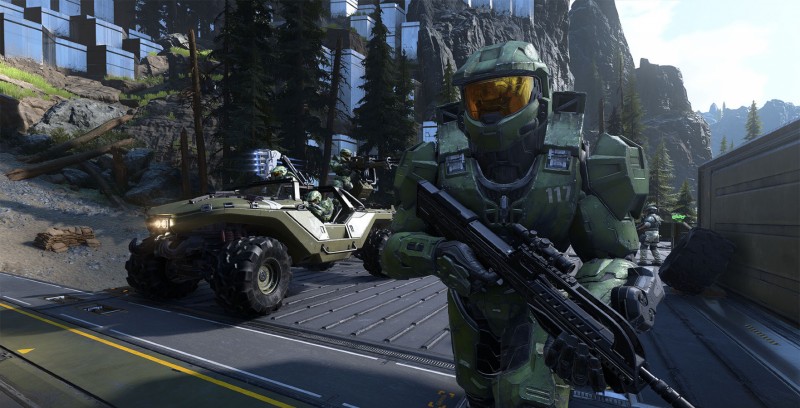 Despite rumors claiming otherwise, 343 Industries will continue to develop Halo games following Halo Infinite. 
Microsoft laid off 10,000 people last week amidst the company's ongoing $69 billion acquisition of Activision Blizzard. The same day, Halo Infinite creative director Joseph Staten, who joined the studio in 2020 to help bring the game across the finish line, revealed that he was departing 343 Industries to rejoin Xbox Publishing. Some saw this as a final blow of sorts to Halo Infinite and 343 Industries, but there's no official indication that Halo Infinite's course is changing following these layoffs. 
Still, rumors on the back of a report claimed that 343 Industries would no longer be developing Halo games, as other developers would do that in the future, while the studio served more as an overseer to the franchise. However, 343 Industries studio head Pierre Hintze was quick to get ahead of this rumor and posted the following on Twitter over the weekend: 
"Halo and Master Chief are here to stay. 343 Industries will continue to develop Halo now and in the future, including epic stories, multiplayer, and more of what makes Halo great." 
— Halo (@Halo) January 21, 2023
It's a short and sweet way for Hintze to say that the reporting is false, as are the rumors, and that future mainline Halo games will continue to be developed by 343 Industries, which has developed Halo 4, Halo 5: Guardians, and Halo Infinite. 
For more, read Game Informer's Halo Infinite review. 
Do you think 343 Industries should continue to develop Halo games? Let us know what you think in the comments below!