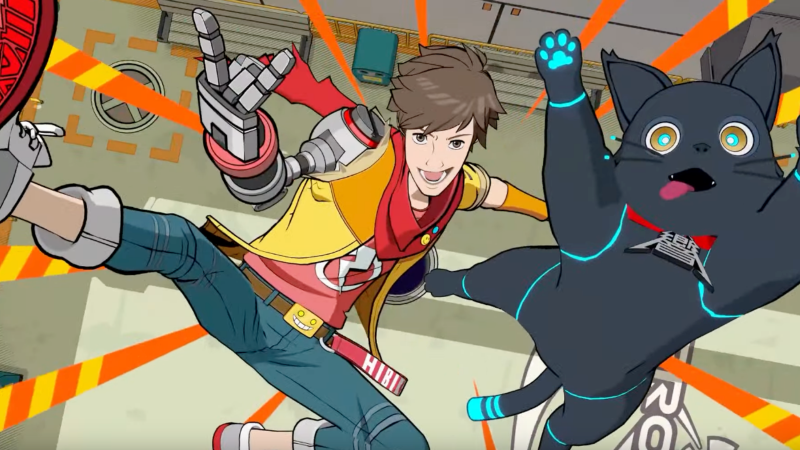 During Xbox and Bethesda's Developer_Direct live stream, Tango Gameworks surprise announced its next title, Hi-Fi Rush. And if you know anything about the studio's previous games, it's a shocking departure in style, tone, and gameplay. 
Hi-Fi Rush is a rhythm action where combat, traversal, and even cutscenes all play to the beat of the game's soundtrack. Aesthetically, Hi-Fi Rush sits somewhere between Insomniac Games' Sunset Overdrive and a Saturday morning cartoon – which is to say, bright, over-the-top, and colorful. A far cry from Tango's other outings, such as The Evil Within series and last year's Ghostwire: Tokyo, which both emphasize horror and the supernatural. 
Check out the trailer below:
Hi-Fi Rush is available later today on PC and Xbox consoles via Game Pass. It's directed by John Johanas, who previously directed The Evil Within 2. It features licensed music from Nine Inch Nails, The Black Keys, The Prodigy, and more.