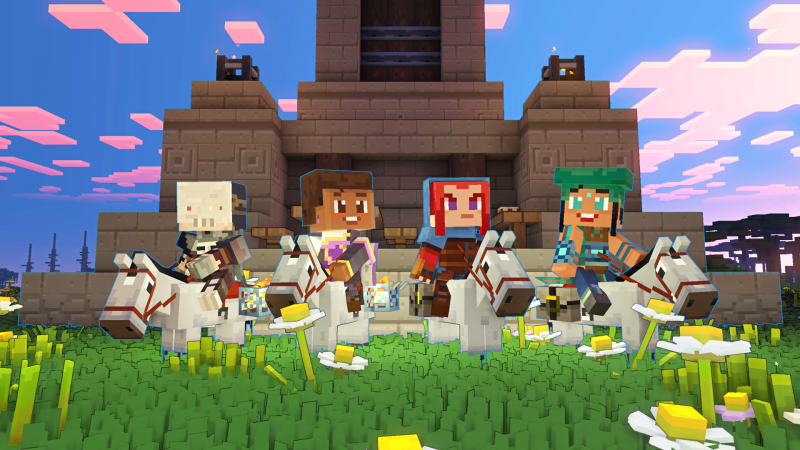 During today's Xbox Developer Direct, we learned a ton of new information about Minecraft Legends, Mojang's latest Minecraft spin-off. In addition to new details on PvP, we learned the game is coming to Xbox and PC on April 18, just a few months from now. Like most first-party Xbox titles, it will be available on Game Pass day one. We also got a new gameplay trailer, which you can watch below.
If you're unfamiliar, Minecraft Legends is an action strategy game where players explore a procedurally generated world to find resources, build bases, and save the overworld. In the campaign, which can be played solo or co-op, players work together to stop Piglins from invading their world from the Nether. While traditional Minecraft gameplay has the player placing each individual block, this game allows you to build on a larger scale, placing walls, traps, and turrets. 
In the PvP mode, two teams of up to four players will face off in a battle to destroy the other team's base. Like the campaign, the world is procedurally generated, so every match is different. Throughout the showcase, developers at Mojang and Blackbird Interactive detailed their favorite strategies, like layering walls with traps in between or exploring the world to find rare mobs. Multiplayer also features cross-platform play and online matchmaking.
A blog post on the Xbox website also announced that a Deluxe Edition would be available at launch. It includes the base game and a bonus pack of skins. Minecraft Legends releases April 18.