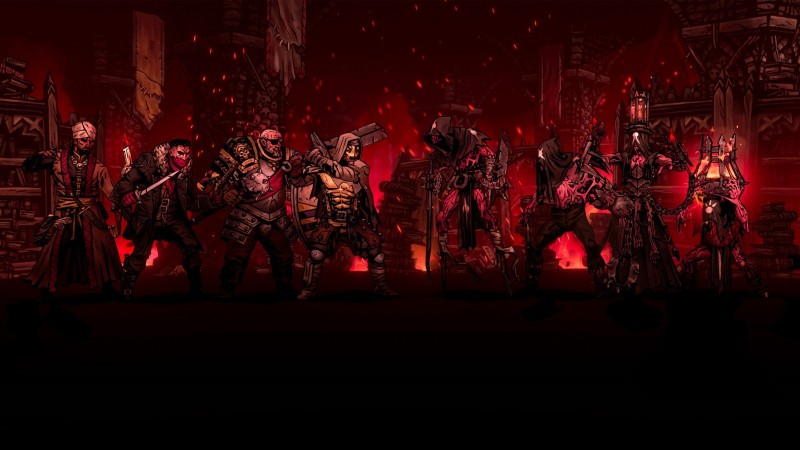 After spending a couple of years coming together in early access, Darkest Dungeon II is ready to go 1.0 this May. Those who haven't been keeping up can sample the finished version by downloading a free demo today.
Darkest Dungeon II arrives on PC on May 8. The game first entered early access in 2021 and, like the original, tasks players with taking a dozen heroes through dangerous dungeons. This time though, you're guiding them on a treacherous caravan ride through five dangerous regions.
Heroes can bond with or sour on each other via the Affinity System to create combat synergies or dysfunctions. Darkest Dungeon II also boasts a plethora of new upgrades and boons to bolster party members. The demo gives players access to the four starting heroes and two full regions to explore, but progress will not transfer to the full game. 
You can play Darkest Dungeon II on Steam and the Epic Game Store. To learn more, check out our feature on the game's new hero, the Runaway and a list of its most challenging enemies thus far.