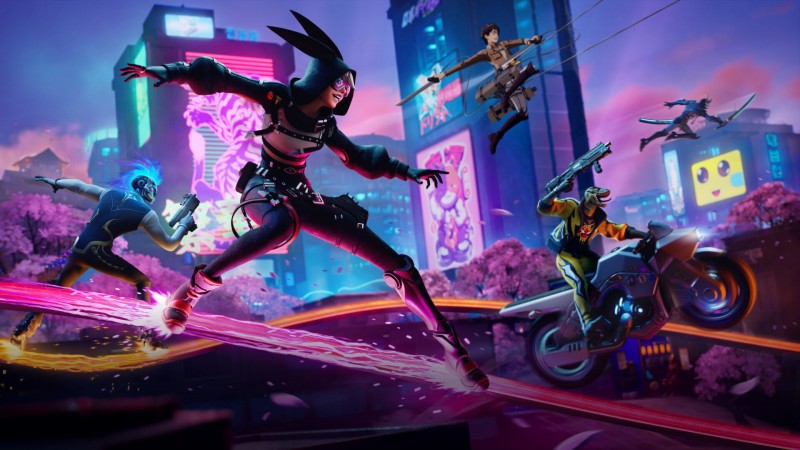 Update, 3/15/23, 11:38 a.m. CT:
Epic Games reached out to Game Informer with its public statement on the matter, which the company released in December when it announced it had reached a settlement with the Federal Trade Commission. Below is a portion of that statement, but the full post (which you can read here) details Epic Games' payment and refund systems, its stance on children's privacy, and how it will enhance Fortnite over time. 
"Epic has reached a settlement with the Federal Trade Commission (FTC). In it, Epic will pay $245 million USD to the FTC to resolve concerns related to past designs of the Fortnite item shop and refund systems in Fortnite, which the FTC will use to distribute to Epic customers at their discretion. Epic will also pay $275 million USD to the FTC to resolve concerns related to children's privacy in Fortnite. 
No developer creates a game with the intention of ending up here. The video game industry is a place of fast-moving innovation, where player expectations are high and new ideas are paramount. Statutes written decades ago don't specify how gaming ecosystems should operate. The laws have not changed, but their application has evolved and long-standing industry practices are no longer enough. We accepted this agreement because we want Epic to be at the forefront of consumer protection and provide the best experience for our players. 
Over the past few years, we've been making changes to ensure our ecosystem meets the expectations of our players and regulators, which we hope will be a helpful guide for others in our industry."
The original story continues below…
Original story, 3/15/23, 7:38 a.m. CT:
Fortnite developer Epic Games has been ordered to pay $245 million in refunds to players by the Federal Trade Commission. 
This follows a ruling by the FTC that Epic Games – specifically Fortnite – utilized a confusing button configuration in-game to essentially trick players into making unwanted purchases, as reported by GamesRadar. As a result, Epic Games must issue refunds to some Fortnite players totaling $245 million. 
"Fortnite's counterintuitive, inconsistent, and confusing button configuration led players to incure unwanted charges based on the press of a single button," an FTC press release reads, according to GamesRadar. "The company also made it easy for children to make purchases while playing Fortnite without requiring any parental consent."
GamesRadar reports that Epic Games locked the accounts of players who, after incurring an unwanted purchase, disputed the charge. 
"The order also prohibits Epic from charging consumers through the use of dark patterns or from otherwise charging consumers without obtaining their affirmative consent," the press release reads. "Additionally, the order bars Epic from blocking consumers from accessing their accounts for disputing unauthorized charges." 
Epic Games will pay the $245 million to the FTC and then this government agency will reimburse affected customers. You can visit this site here to claim a refund if you were affected, when the refund application process goes live. As for those affected, the refunds will be made available to the following: 
Parents whose children made an unauthorized credit card purchase in the Epic Games Store between January 2017 and November 2018
Fortnite players who were charged in-game currency (V-Bucks) for unwanted in-game items (such as cosmetics, llamas, or battle passes) between January 2017 and September 2022
Fortnite players whose accounts were locked between January 2017 and September 2022 after disputing unauthorized charges with their credit card companies.
[Source: GamesRadar]