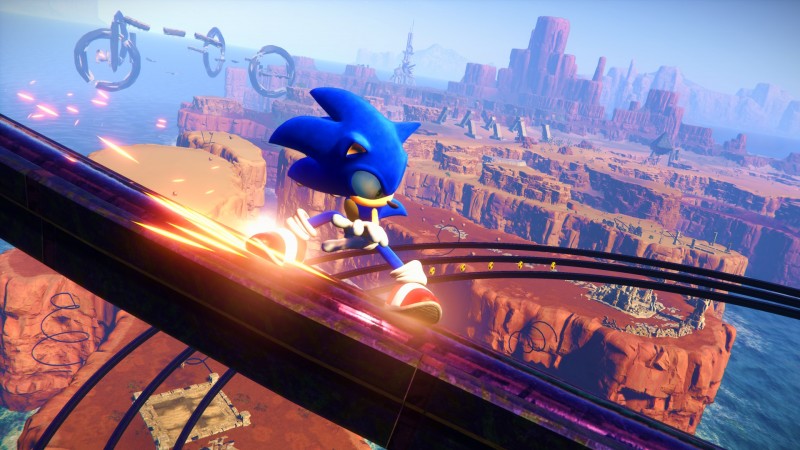 Shortly after the launch of Sonic Frontiers late last year, Sega and Sonic Team unveiled a 2023 roadmap that includes three significant content releases over the course of the year. Now that we're three months into the calendar, Sonic Team is ready to release the first of the three updates this week. 
This first content release of 2023 is called "Sights, Sounds, and Speed" and adds content across three areas of the game. First up, new challenge modes, which can be accessed after you complete the main story campaign, give you access to Cyber Space Challenge and Battle Rush via the title screen. Cyber Space Challenge is a time-attack mode where you play through several of the game's linear Cyber Space stages in rapid succession with the goal of scoring the best time. Battle Rush is the same concept but applied to battle scenarios involving standard enemies, Guardians, and Titans.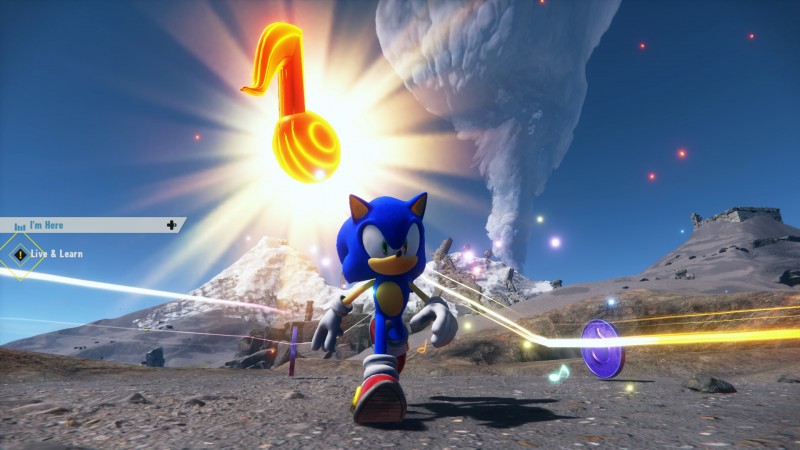 Next up, this content release adds a fan-favorite feature for open-world games these days: photo mode. Players can access the free-roaming camera and snap photos (like the one used in the header of this article) through the pause menu.
Finally, players can gain access to songs to listen to while they speed through the Starfall Islands via a new in-game jukebox. Players can choose from 13 songs instantly, with an additional 40 tracks able to be unlocked through exploration of the Starfall Islands. By hunting down Sound Memories on each island, players can fill out their music catalog. While the press release only mentions players being able to "listen to their favorite Sonic songs all throughout the Starfall Islands," the screenshot above seems to indicate the unlockable tracks include classic tracks like "Live & Learn" from Sonic Adventure 2.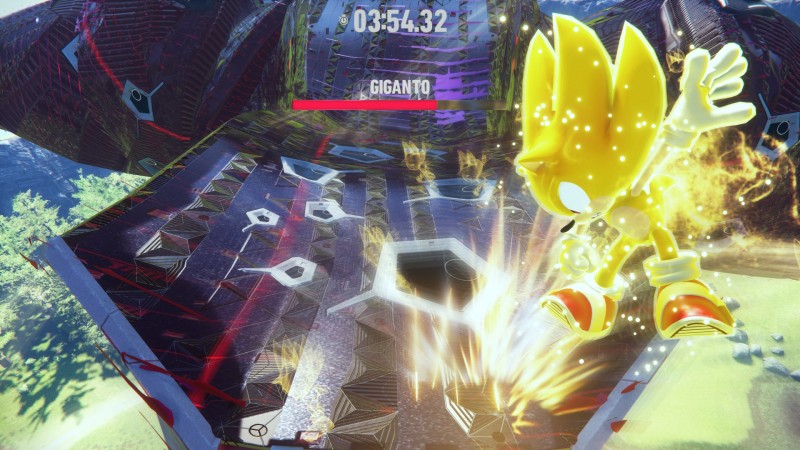 This first 2023 content update releases on Wednesday, March 22, at 5 p.m. Pacific/8 p.m. Eastern across all platforms. Content Update 2 appears to be slated for sometime this summer and will add a Sonic's Birthday feature, Open-Zone Challenges, and new Koco, while Update 3 arrives later this year and will add new playable characters and a new story.
Sonic Frontiers arrived on November 8, 2022, on PlayStation 5, Xbox Series X/S, PlayStation 4, Xbox One, Switch, and PC. To learn why we felt it was the best 3D Sonic game in a long time, head to our review right here.