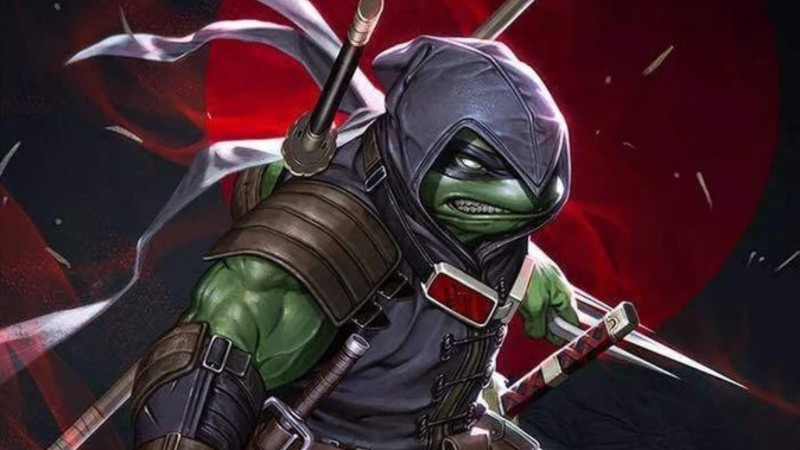 A video game based on the hit Teenage Mutant Ninja Turtles graphic novel The Last Ronin is in the works, Polygon reports.
The news comes from Polygon's interview with Doug Rosen, senior vice president for games and emerging media at Paramount Global. According to Rosen, The Last Ronin video game will be a single-player action role-playing title in the vein of the Norse-themed God of War series. Like the story it adapts, the game will feature a mature tone. The game's developer has not been named, and the project is years away from release. 
The Last Ronin was published in 2020 as a five-issue mini-series by IDW. It takes place in a dark futuristic New York, where three of the four turtles have been killed. The surviving turtle, whose identity is revealed at the end of the first issue (we won't spoil it), dons a black mask and seeks revenge by fighting crime using both his and the weapons of his fallen brothers. 
It's a cool (and very grim) story if you haven't read it, and we're excited to see it translated into a game. Rosen also mentions in the same interview that Paramount sees opportunities to create different types of TMNT games that target young and adult audiences. 
The Turtles are enjoying quite the renaissance lately thanks to the launch of the well-received beat 'em up Shredder's Revenge last year, the nostalgia trip of the Cowabunga Collection, a Shredder-themed Call of Duty pack, and even a new animated film coming to theaters this August.  
[Source: Polygon]