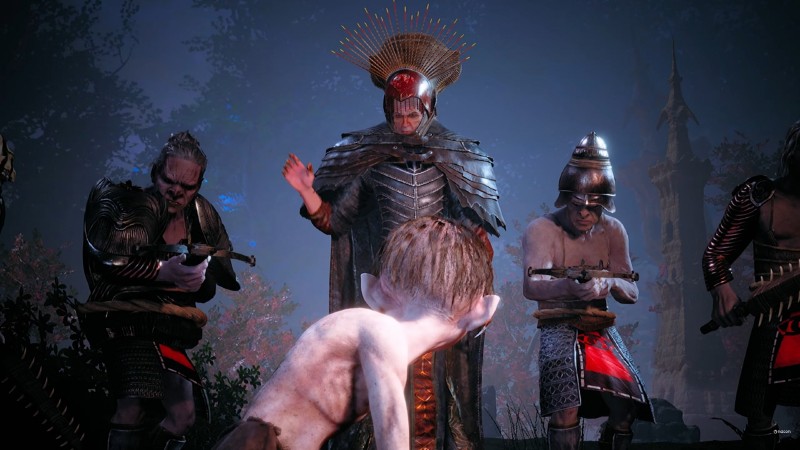 Daedalic Entertainment revealed The Lord of the Rings: Gollum way back in 2019, announcing that it would be released in 2021. In 2021, however, it was delayed to 2022. In May of last year, Daedalic revealed Gollum would release in September but then, in July, announced it had been delayed once more. Now, today, Daedalic has revealed that Gollum will finally be released this May. 
More specifically, Gollum will hit PlayStation 5, Xbox Series X/S, PlayStation 4, Xbox One, and PC on May 25. There will be a Switch version of the game, but Daedalic says it's planned for later this year. Alongside today's news, Daedalic has released a new story trailer. Check it out below: 
"The Lord of the Rings: Gollum is a story-driven action adventure," a press release reads. "Embark on a perilous journey as Gollum, chasing the only thing that is precious to you. Climb, leap, and sneak your way past dangers or into advantageous spots. Gollum is skillful and sly, and torn by a split personality. It is up to you to decide whether to yield to the darker side of Gollum or trust the kinder gentler hint of Sméagol." 
Check out some new screenshots from the game below: 
For more about The Lord of the Rings: Gollum, check out this trailer highlighting the game's supporting cast and then check out this trailer featuring some of the game's stealth-based gameplay. Watch this trailer showing off the game's parkour gameplay after that. 
Are you excited for The Lord of the Rings: Gollum? Let us know in the comments below!