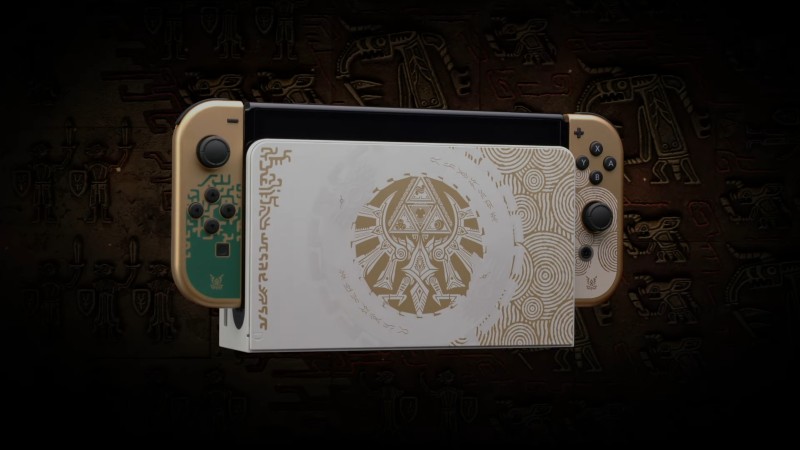 Nintendo showed off 10 minutes of gameplay for The Legend of Zelda: Tears of the Kingdom this morning and concluded that presentation by revealing a branded Switch OLED console and other accessories.
If you're in the market for a new OLED model, this Zelda variant launches on April 28, a couple of weeks before the game arrives. It retails at $359.99 and features a Switch dock and Joy-Cons adorned with Hyrulian designs.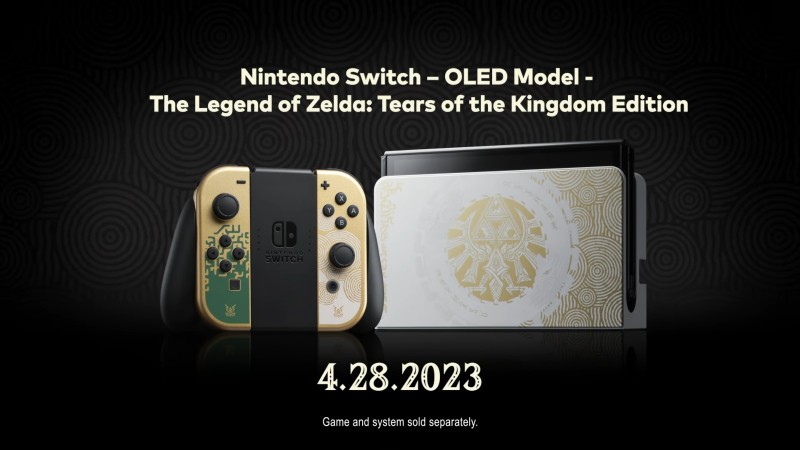 Additionally, a Tears of the Kingdom-themed Pro Controller ($74.99) and Switch carrying case ($24.99) will release alongside the game on May 12.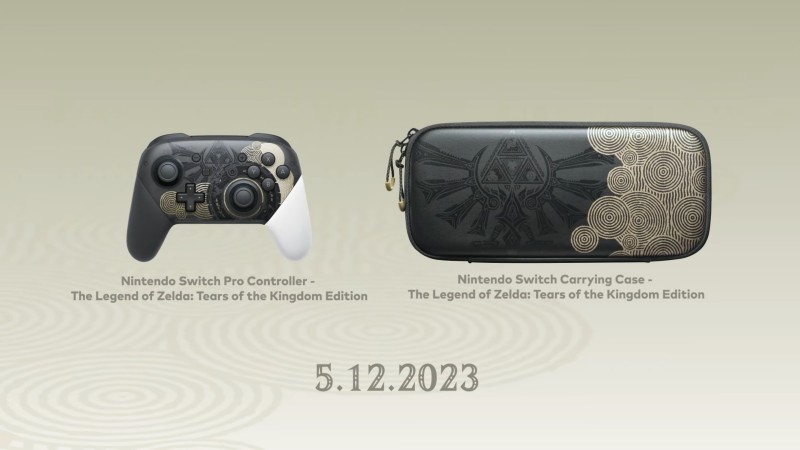 According to a press release, the console and accessories are available for pre-order today (check with your preferred retailer). Meanwhile, The Legend of Zelda: Tears of the Kingdom launches for Switch on May 12.