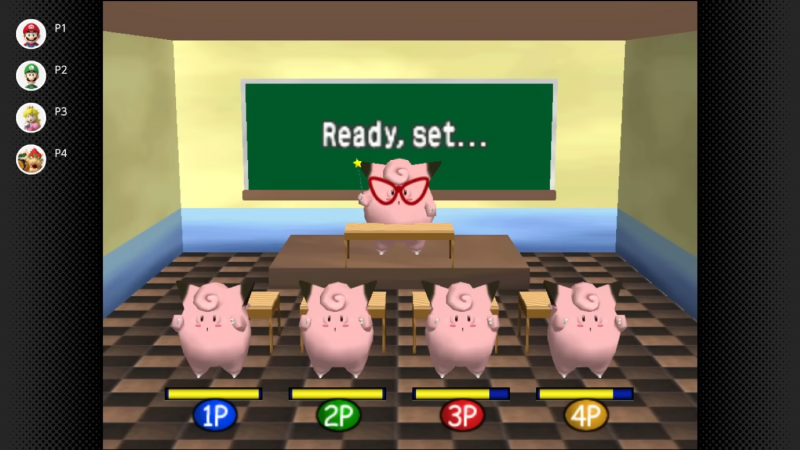 Pokémon Stadium, the classic 3D battler/minigame collection for the Nintendo 64, just got a Nintendo Switch Online release date. While the game's imminent arrival to the online service was announced at a Nintendo Direct in September 2022, today is the day we finally know when we can play it. Pokémon Stadium comes to Nintendo Switch Online Wednesday, April 12. As is the case with all N64 games, you'll need the expansion pack in order to play it. Check out the full trailer below.
While some fans may have hoped this port would include trading with Pokémon Home, they're unfortunately out of luck. The fine print in the trailer specifies that "Pokémon cannot be transferred to this game." That said, there is also a notable improvement: four-player online multiplayer will be available, so you can play Clefairy Says or Sushi-Go-Round with friends all over.
Nintendo Switch Online's expansion pack had a slow start, but its library has gradually snowballed into a much more significant package. In February, the service added a Game Boy Advance library, which included fan favorites like The Legend of Zelda: The Minish Cap and Mario and Luigi: Superstar Saga. A month later, Metroid Fusion joined the lineup. Meanwhile, the base tier of NSO got an update last month that added another small handful of titles. To see all the retro games currently available on the service, check out our complete list.
What's your favorite minigame in Pokémon Stadium? Let us know in the comments!