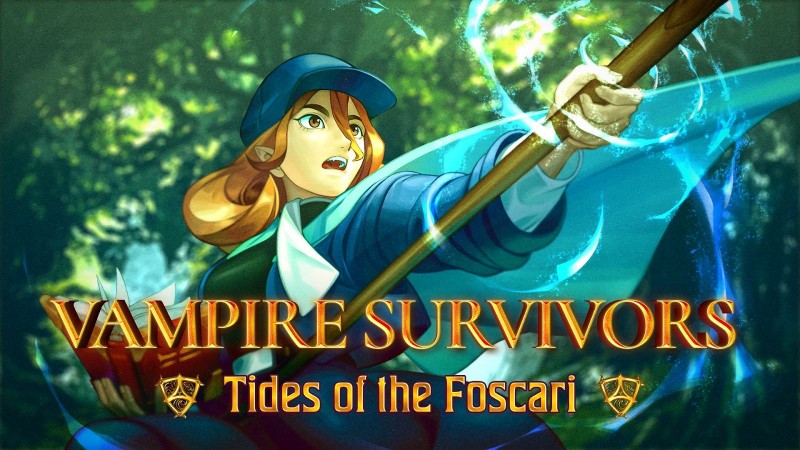 Vampire Survivors is getting another big DLC drop next month in the form of Tides of the Foscari. New characters, weapons, and more await those who step into this high-fantasy-themed adventure.
Tides of Foscari takes on a decidedly more whimsical tone and introduces eight new heroes. Three of them include the mage Eleanor, the fighter Maruto, and th thief/archer Keith. The DLC also introduces a new stage called Lake Foscari, 13 weapons, 7 musical tracks, and 21 achievements. 
The DLC launches April 13 for just $1.99. This news comes hot after Vampire Survivors' big wins at the BAFTA awards, where it picked up trophies for Best Game and Best Design. You can learn more about Vampire Survivors by checking out our review here.