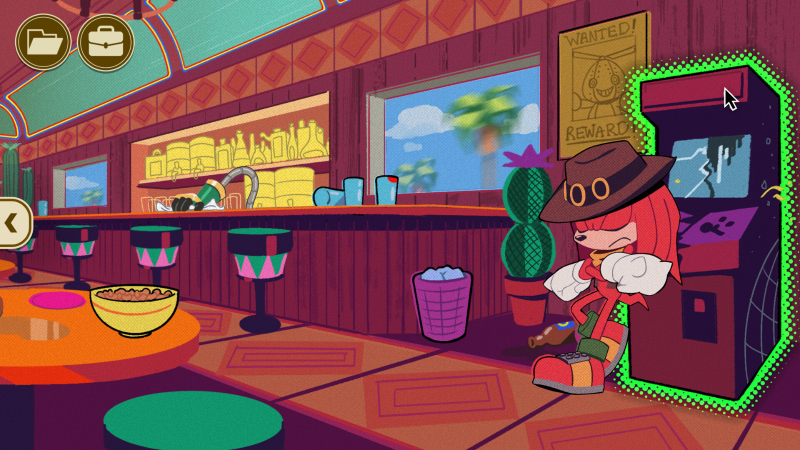 For April Fool's Day, Sega released a game where the company finally went and did the unthinkable: they killed Sonic. The Murder of Sonic the Hedgehog is a real visual novel in which you investigate the death of Sega's beloved mascot, currently free on Steam. Here's the game's description via the publisher: 
It's Amy Rose's birthday, and she's hosting a murder mystery party on the Mirage Express! When Sonic the Hedgehog becomes the game's victim, everyone is off to get to the bottom of things. However, something feels a bit off – is this really an innocent game or is something more sinister afoot?
Surprisingly, the free game has proved very popular. As told by Sonic social media manager Katie Chrzanowski (via GameSpot), more one million people have played the game. Going a step further, it's apparently the 61st highest-reviewed game on Steam right now, and as GameSpot points out, the best-rated Sonic game on Steam (though that's not the highest margin to clear, all things considered). As of this writing, The Murder of Sonic the Hedgehog has over 11,000 user reviews on Steam, netting it an "Overwhelmingly Positive" ranking. You can check the game out for yourself right here. 
Over 1,000,000 of you have grabbed The Murder of Sonic the Hedgehog and it's currently the #61 highest rated game on Steam of ALL TIME.

Absolutely unreal. Thank you all so, so much. 💙 pic.twitter.com/Cy2cIo2AHl

— Katie – MiniKitty (@KatieChrz) April 5, 2023
This all just goes to show – the world wants Sonic dead.