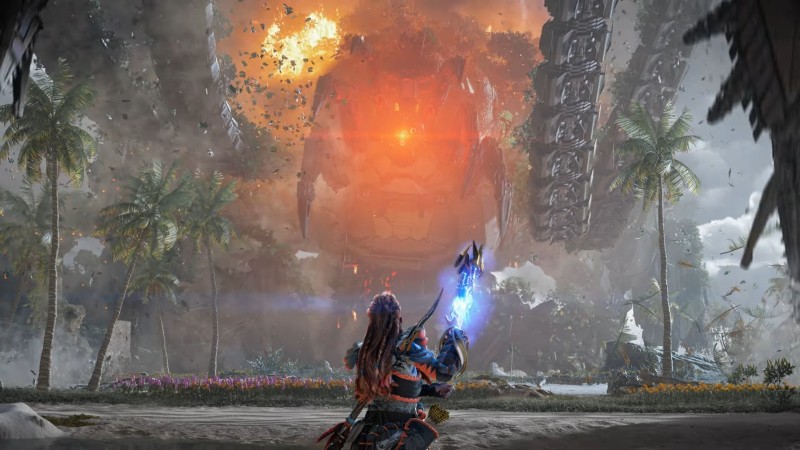 Horizon Forbbiden West gets a big story expansion called Burning Shores next week, and the game's launch trailer sets the table for Aloy's dangerous excursion to the remains of Hollywood. 
First revealed during the 2022 Game Awards, Burning Shores unfolds after the events of Forbidden West as Aloy travels to the ruins of Los Angeles. The untamed area has become a seismically unstable, volcanic archipelago where a new menace and never-before-seen machines await Aloy, who's now joined by a mysterious new companion. 
Burning Shores is only available on PlayStation 5 and cost $19.99. Players will need to have completed the entirety of the main campaign to start the expansion. Once they have, Aloy will receive a call on her Focus which will kick off the DLC. 
Horizon Forbidden West: Burning Shores launches on April 19. You can read our review of the base game here.