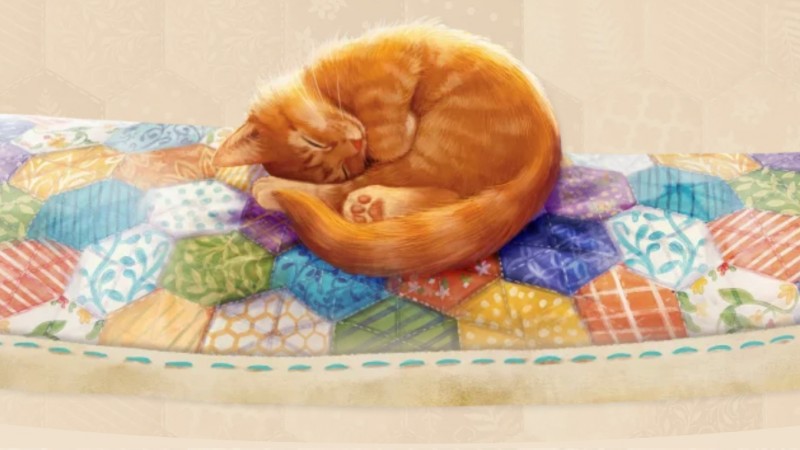 Nintendo showcased more than 20 minutes of indie games during today's Indie World Showcase, providing new looks at 21 games coming to Switch. If you weren't able to catch it, or if you missed the name of the game you're excited to check out (or even its release date), we've got you covered. 
Here's everything announced during today's April 2023 Nintendo Indie World Showcase: 
Mineko's Night Market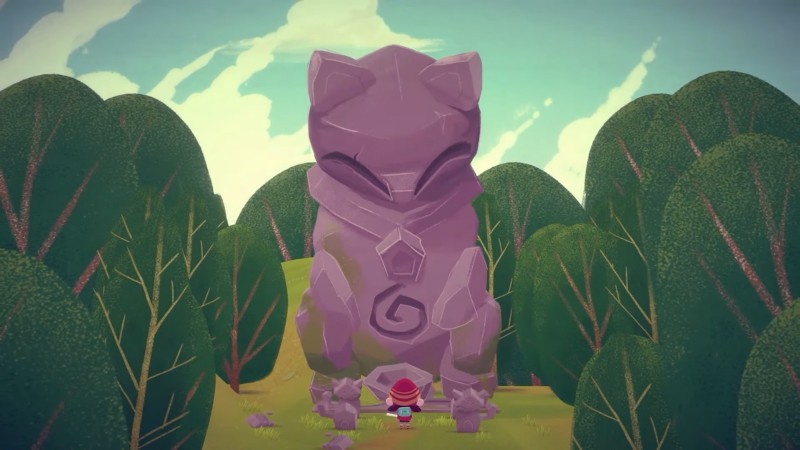 In Mineko's Night Market, an old Japanese-inspired village at the center of Mt. Fugu is visited long ago by Miko, a cat-like god. Miko visits the farms of this village each year to grant good fortune and prosperity to the farmers. However, some farmers grow impatient with their blessings and drive Miko out. With Miko banished from the land, this village works hard to create its own success and as time goes on, fewer and fewer people believe in the myth of Miko. 
But some still do, and it sounds like we'll learn more about what that means for some characters throughout our journey.  
In the game, you'll befriend townsfolk, craft doodads, and ultimately prepare for the weekly night market. The quiet village becomes a bustling hub of commerce, parades, cat races, and stage performances. And when you're exploring the island, everything you find can be brought back and sold on the market. 
Mineko's Night Market hits Switch and PC on September 26, 2023. 
My Time at Sandrock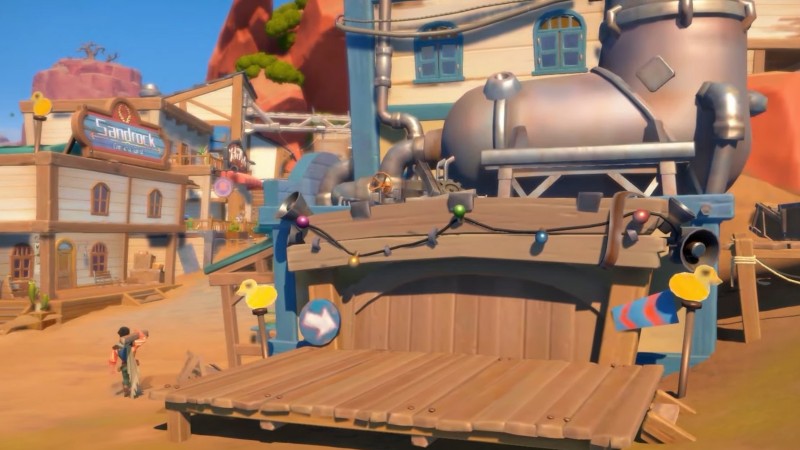 My Time at Sandrock is a new town sim set in the same world as 2019's My Time at Portia but gone are the luscious greens and countryside setting of that game. In its place is a new post-apocalyptic desert community hoping to be restored to its former glory. It will feature dozens of characters to interact with and plenty of side quests to keep your schedule in Sandrock busy.
Gather resources, assemble machines, and transform a derelict workshop into a finely tuned facility. When you're not doing that, you'll be crafting, decorating, and playing minigames. Or maybe you're venturing out into ancient ruins, searching for relics and taking down monsters in melee combat. 
My Time at Sandrock first launched in Steam Early Access last May and hits Switch this summer. If you purchase the main game, a separate online multiplayer version of the game will be available after launch so you and your friends can play together in Sandrock. 
Plate Up!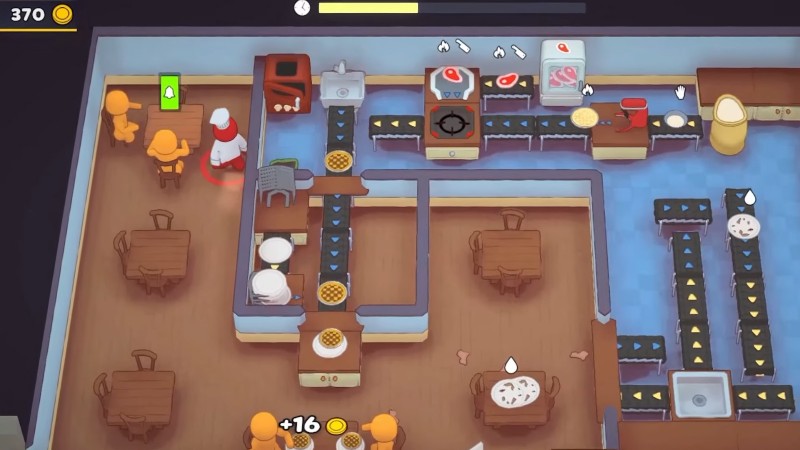 Plate Up! is a roguelite management sim where your goal is to create, decorate, manage, and ultimately automate a restaurant. You'll need to manage both the kitchen and the front of house to keep customers happy. At the end of each randomly generated shift, you can purchase new appliances and other upgrades to increase the efficiency of your business. 
Plus, you can play with up to three friends in local or online co-op. Plate Up! arrives on Switch this October. 
Quilts and Cats of Calico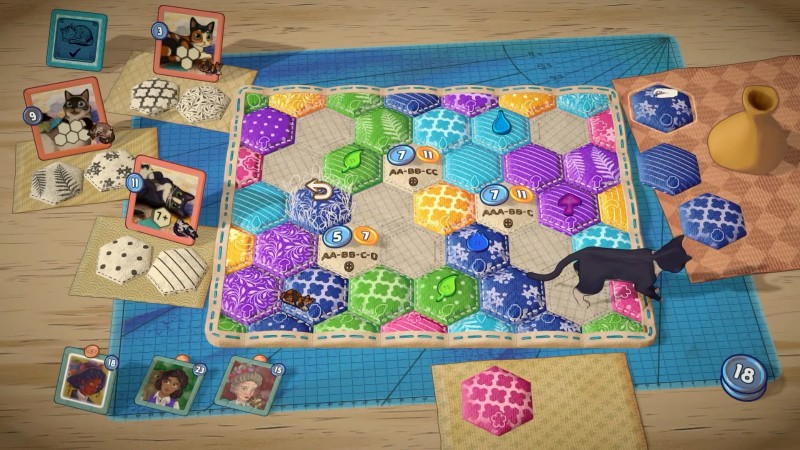 Quilts and Cats of Calico is a video game adaptation of the popular tabletop game, Calico. Much like the board game, you'll need to place tile pieces on a board, sew patterns to score points, and more in an effort to attract cats to your quilt. In this version of Calico, you can customize your cats, changing how their fur looks and adding cosmetics as well. 
Quilts and Cats of Calico comes to Switch this fall. 
Rift of the Necrodancer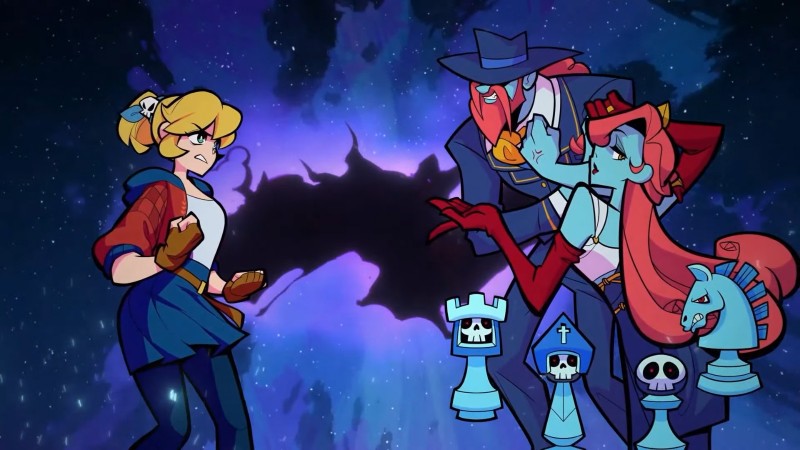 Rift of the NecroDancer is a spinoff of Crypt of the Necrodancer with an all-new storyline that takes the world of Crypt and applies it to a musical lane-based combat system. You'll need to match the on-screen prompts barreling down the lanes in order to defeat enemies. Each monster type has a different movement pattern and some even take multiple hits to defeat. 
Boss battles will bring additional challenges to the songs, too. But if you're looking for something else outside of the main storyline, Rift of the Necrodancer features a special minigame to play for each of the five character storylines in the game. 
Rift of the Necrodancer hits Switch (and PC) this year. 
A Little to the Left: Cupboards & Drawers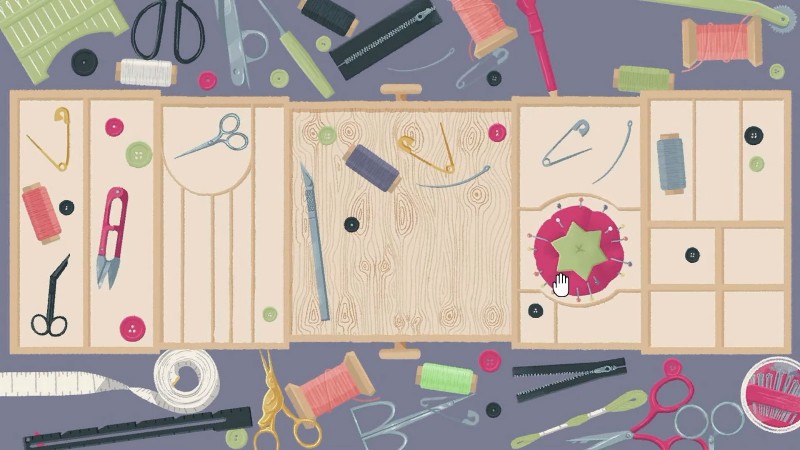 The Cupboards & Drawers DLC for A Little to the Left launches on Switch this June, and it brings 25 new puzzles to tidy up as you explore a world of small spaces, secret compartments, and more. 
Shovel Knight Pocket Dungeon Puzzler's Pack DLC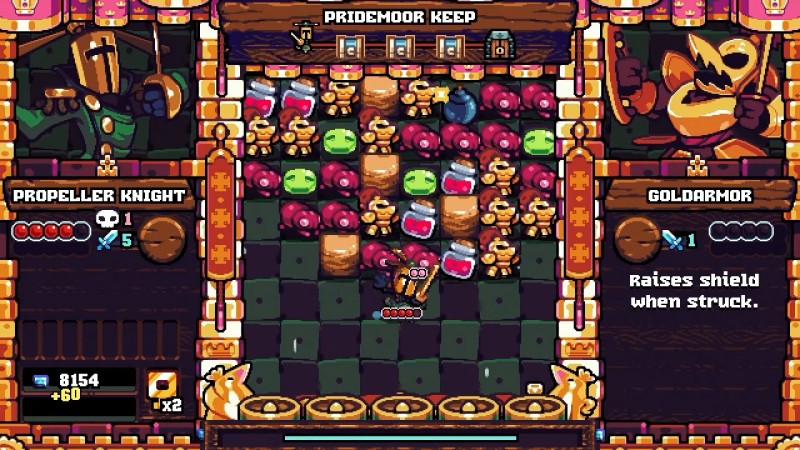 The free Puzzler's Pack DLC for Shovel Knight Pocket Dungeon launches this Spring. It brings two new playable characters to this roguelite puzzle game alongside new Quandary Challenges to complete in the halls of Castle Quandary. You can also visit Mr. Hat to purchase over 20 new in-game hats to modify runs, or you can pick up some new relics in Chester's Shop. 
Cult of the Lamb: Relics of the Old Faith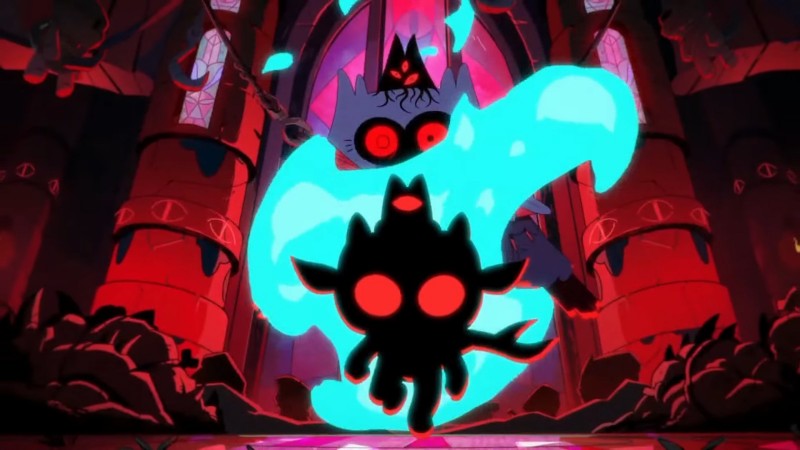 In the upcoming Relics of the Old Faith expansion for Cult of the Lamb, you'll come across dozens of new items, relics, and enemies. Plus, this DLC features new versions of the four guardian bishops, new buildings to construct, and additional followers to recruit. You can keep the faith going in a new permadeath gauntlet run mode and a boss rush mode after beating the game too. 
Cult of the Lamb's Relics of the Old Faith launches April 24, 2023. 
Animal Well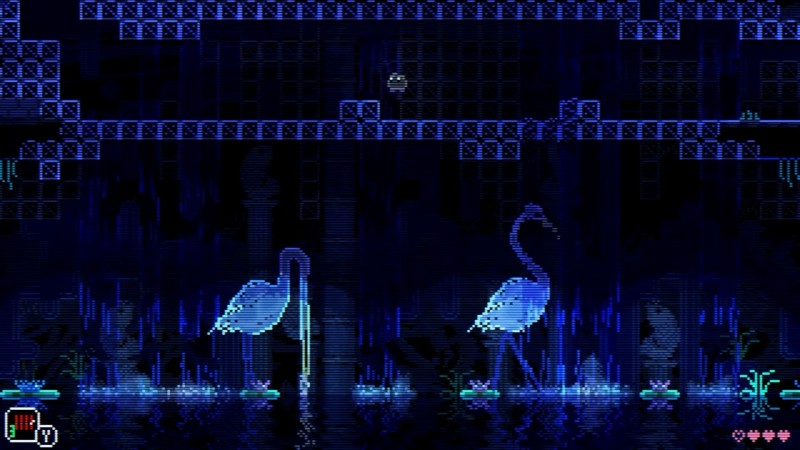 Animal Well comes from publisher Bigmode, the new publishing arm of YouTuber videogamedunkey, and developer Shared Memory. In Animal Well, you'll explore an atmospheric pixelated world in search of treasures within a labyrinth environment. Items you pick up can be used in a number of ways, like a quick getaway or to have a friendly animal help you. You'll need to get crafty with items to survive in Animal Well, which hits Switch this winter. 
Crime O'Clock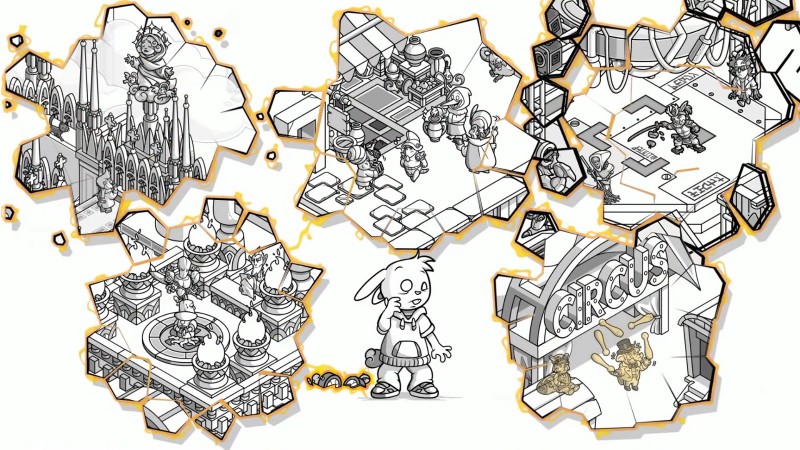 In this unique puzzle exploration game that looks inspired by Where's Waldo, you'll have more than 40 cases to solve across time and space. There are many eras to visit, from the Lost Age to a cybernetic future, and different crime scenes develop across various timelines. What you solve in one timeline could affect another and the map changes as you play through the game to reflect that. 
Crime O'Clock launches on June 30, 2023. 
Teslagrad 2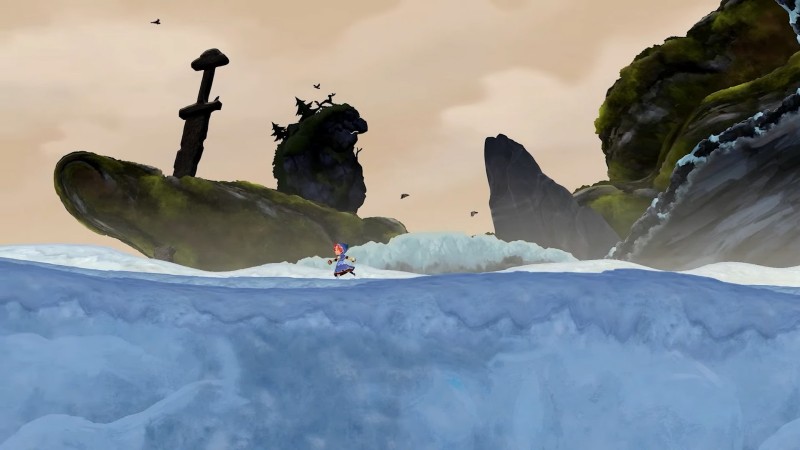 In Teslagrad 2, you'll need to harness electromagnetic powers to solve physics-based puzzles as you explore a seamless Scandinavian environment. To survive, you'll need to master the art of Telemancy. 
Teslagrad 2 is available today alongside Tesldagrad Remastered, a modernized re-release of the first game that features enhanced visuals and 10 new extra challenge levels. You can pick up both in the Teslagrad Power Pack Edition or you can purchase each game individually. 
Shadows Over Loathing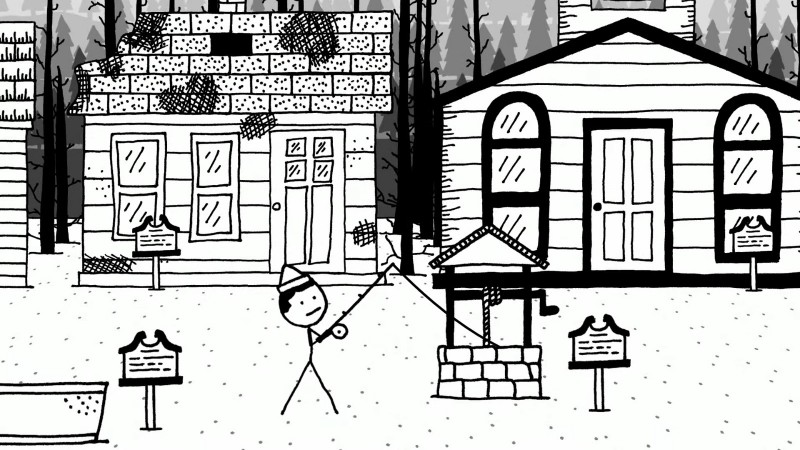 Shadows of Loathing is a new slapstick comedy game set in the world of West of Loathing. It features plenty of stick figures, flappers, fishmen, goblins, government conspiracy, and more in a unique 1920s setting. You'll encounter talking frogs, sentient math, and eldritch horrors in this black-and-white world. The digital version is out today, but if you want a physical version of Shadows of Loathing, you'll need to wait until this fall. 
Blasphemous II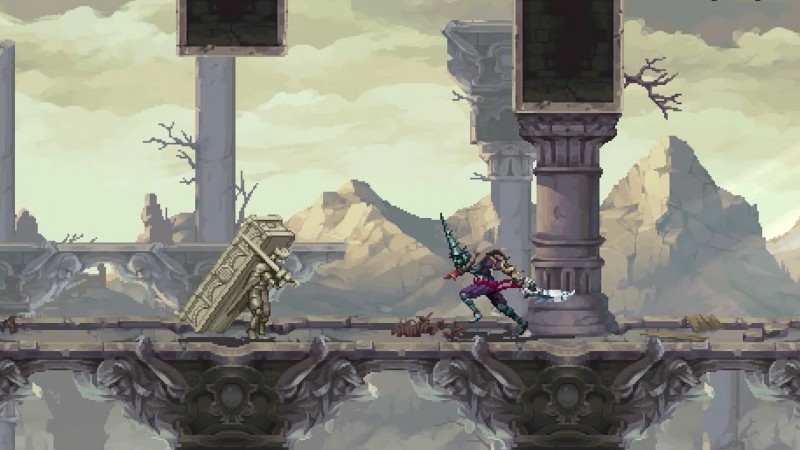 In Blasphemous II, you'll follow The Penitent One through a mysterious, nightmarish land. A sequel to Blasphemous, this game remains faithful to the original's skill-based combat and challenging platforming, but it comes with improved visuals and additional abilities to help you survive. It features progression systems, custom builds, and an expanded player move set. 
Blasphemous II launches this summer. 
Oxenfree II: Lost Signals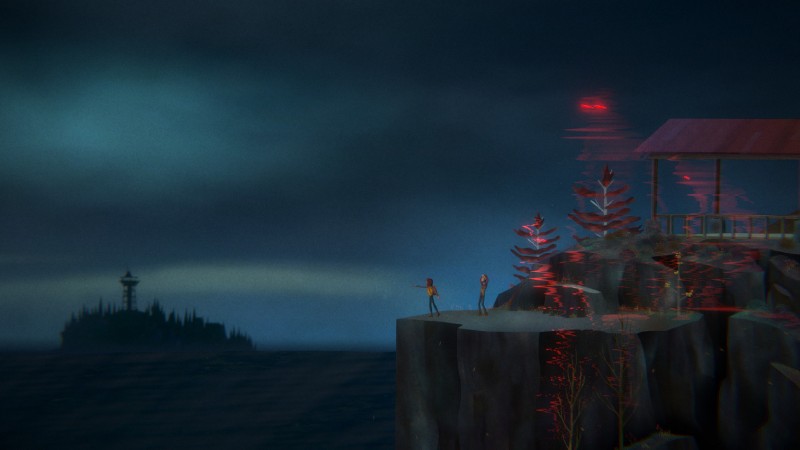 Set five years after the first Oxenfree, which was released in 2016, Oxenfree II follows Riley as she returns to her hometown of Camena to investigate some strange electromagnetic waves. Just four hours ago, a mysterious cult opened a portal above Edwards Island, and Riley and her friends aren't sure they're the ones that need to save the island but they know they have to. The trailer seems to indicate we'll be playing with different timelines, spooky ghosts from other side, and more, and we'll be doing so using a special radio. 
This time, though, we'll also have a walkie-talkie to interact with locals and learn more about what might be going on. Oxenfree II: Lost Signals looks great and it hits PlayStation, Switch, and PC on July 12, 2023. 
Sizzle Reel Hits
Nintendo closed out today's Indie World Showcase with a quick hits sizzle reel showcasing  seven more games coming to Switch: 
Five Nights at Freddy's: Security Breach: Available later today
Bomb Rush Cyberfunk: Launching August 18, 2023
Paper Trail: Launching August 5, 2023
Little Kitty, Big City: Launching sometime in 2024
Chants of Sennaar: Launching September 5
Brotato: Launching sometime this year 
Escape Academy: The Complete Edition: Launching this fall
And that's everything Nintendo announced during its April 2023 Indie World Showcase today. 
Which games are you most excited about? Let us know in the comments below!