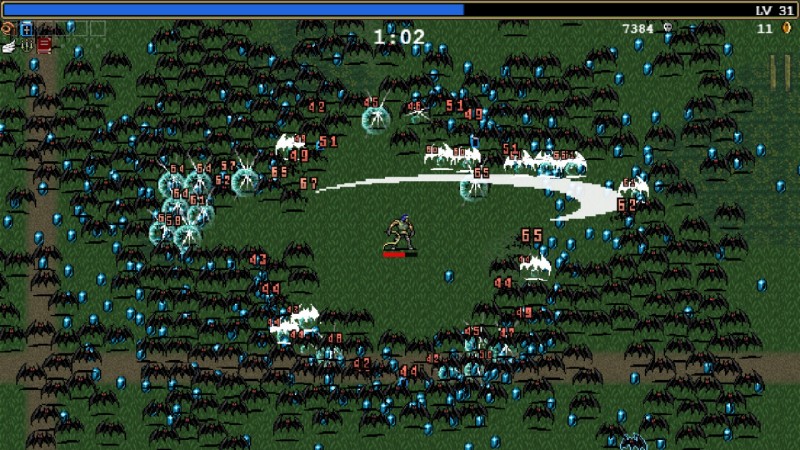 Vampire Survivors is going Hollywood thanks to the announcement of an upcoming animated TV adaptation. 
Developer poncle has confirmed that it's working with gaming consulting company Robot Teddy and media company Story Kitchen to bring the hit arcade bullet hell game to the small screen. Story Kitchen is helmed by names such as Dmitri Johnson (co-producer of the Sonic the Hedgehog films), John Wick creator/writer Derek Kolstad, and APA agent Mike Goldberg. There's currently no other details about what the series will entail, such as the cast or a premiere date. 
"The most important thing in Vampire Survivors is the story, so it's a dream come true to see what started as a little indie game I made on my weekends come to life as an animated TV show! It's also great to be partnering up with such experienced and talented people to make the show. I do wonder if they've realised that there isn't a single vampire in Vampire Survivors, though," says Luca Galante, founder of poncle in a press release.
If you're tilting your head wondering how a pixelated arcade game can be translated into a show, it's worth nothing that Vampire Survivors has been brought to life in animated form before. Its two expansions – Legacy of the Moonspell and the recently launched Tides of the Foscari – both featured slick animated trailers, so those could be reference points for how this series may potentially appear. 
Vampire Survivors has been on quite a roll since it launched to widespread acclaim last year, scooping up several end-of-year awards and walking away with a couple of BAFTA trophies this year, including winning Best Game. You can read our review of Vampire Survivors here.