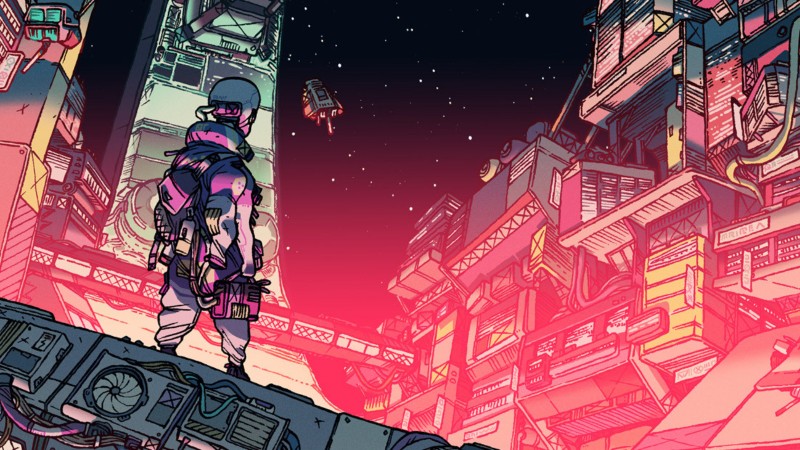 Citizen Sleeper was one of our favorite experiences of 2022, and as it approaches its first anniversary on May 5, the team behind it reveals it's begun work on its next project.
Gareth Damian Martin, the solo developer behind Jump Over the Age, is again joining forces with indie publisher Fellow Traveler, character artist Guillaume Singelin, and composer Amos Roddy on a new game. There's no information about what this next title entails, but the team promises to reveal more in the "near future." The coming days serve as a celebration for Citizen Sleeper, with the game receiving a 33 percent discount on PC and Switch starting May 4. 
Citizen Sleeper is a sci-fi choice-driven adventure where players guide a robot possessing a human consciousness through life on a space station, fighting for survival while also helping the lives of its inhabitants. In our review, we scored the game a 9 out of 10, with editor Wesley LeBlanc writing that "Its hopeful and inspiring message is backed by a branching, heartfelt narrative, and a great gameplay loop, making it tough to put down. Add in its enriching visual style and my favorite musical score of 2022 so far, and Citizen Sleeper is a game I'll be thinking about for years to come." Citizen Sleeper also earned a spot on our Top 10 Games of 2022. 
Citizen Sleeper is available on PlayStation 5, Xbox Series X/S, PlayStation 4, Switch, and PC.