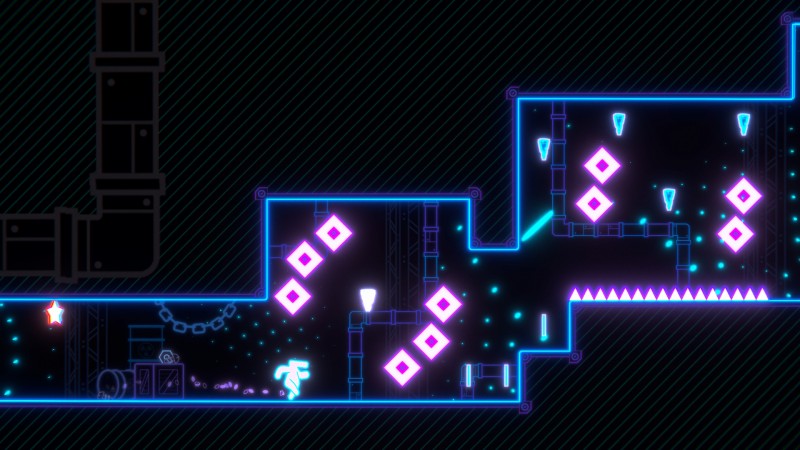 Atari has announced a new action-platforming game called Mr. Run and Jump, which promises to be a speedrunner's delight. With lush neon graphics and reflex-based platforming stages, the game promises fast-paced and frenetic action for fans of the high-speed, tight-controlling entries of the genre.
As Mr. Run and Jump, you explore the Realms of Color on a quest to defeat Void and find the hero's missing dog, Leap. The title was originally created as a homebrew title for Atari 2600 in 2021, but a modernized version is now being released by developers Graphite Lab and Heavy Horse Games through official means. If this sounds up your alley, you can check out the announcement trailer below.
Mr. Run and Jump offers dozens of unique levels across six different worlds, as well as several enemies with distinct attack patterns and personalities. According to Atari, the title will offer more than 30 hours of gameplay when you take into account time trials, collectibles, and achievements.
Mr. Run and Jump arrives on PlayStation 5, Xbox Series X/S, PlayStation 4, Xbox One, Switch, PC, and Atari VCS later this year. For more on one of Atari's most recent successes, check out our review of Atari 50: The Anniversary Celebration.