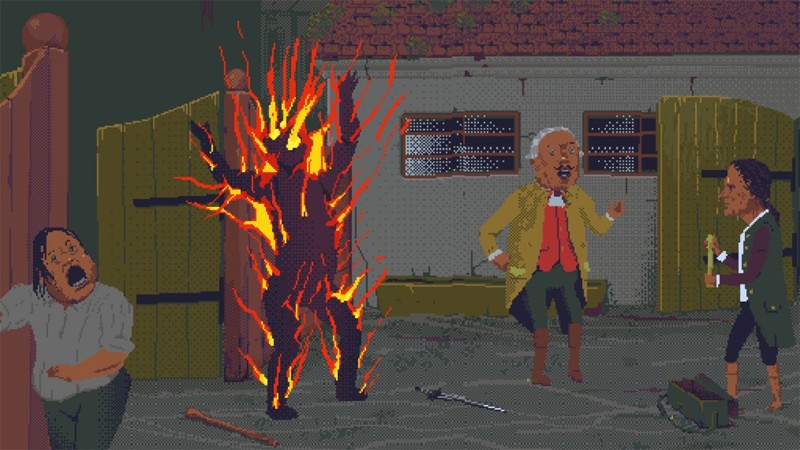 The Case of the Golden Idol was one of 2022's best hidden gems that only PC players have been able to enjoy. Fortunately, Switch owners can put on their thinking hats when the dark mystery game heads to the platform next week.
On May 25, The Case of the Golden Idol lands on Switch alongside its recently released expansion, The Spider of Lanka. Both titles can be purchased separately or together in a bundle. The award-winning game takes place in the 18th century and tasks you with solving a mystery spanning decades over 11 bizarre, interconnected deaths. Each scenario is presented as static scenes where players must carefully observe the environment to find clues revealing who each character is, how the person died, and the chronological order of events. The Spider of Lanka serves as a prequel that adds three additional cases. 
The Switch version sports a redesigned UI to better accommodate a controller-based experience. If this is the first you've heard of the game, the trailer below provides a good idea of what to expect.
As a fan of The Case of the Golden Idol, it's great to see it come to more platforms, and Switch should be an especially good fit. Will you be giving the game a shot on Switch? Let us know in the comments!