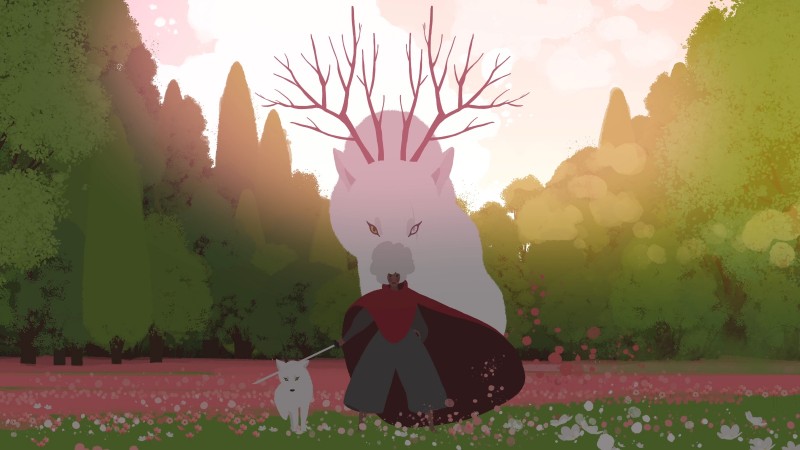 Nomanda Studio, the maker of 2018's Gris, has revealed a beautiful new title called Neva. The game stars a young woman and her wolf companion as they survive a dangerous world together.
The game follows the woman who adopts the wolf as a cub, with players getting to watch it grow up into an adult and the bond that blossoms along the way. The pair must battle dark forces plaguing a dying world. A press release states gameplay includes platforming, combat, and puzzle-solving with minimal UI and a stunning presentation. 
Neva is coming in 2024 for PlayStation 5, Xbox Series X/S, Switch, and PC.