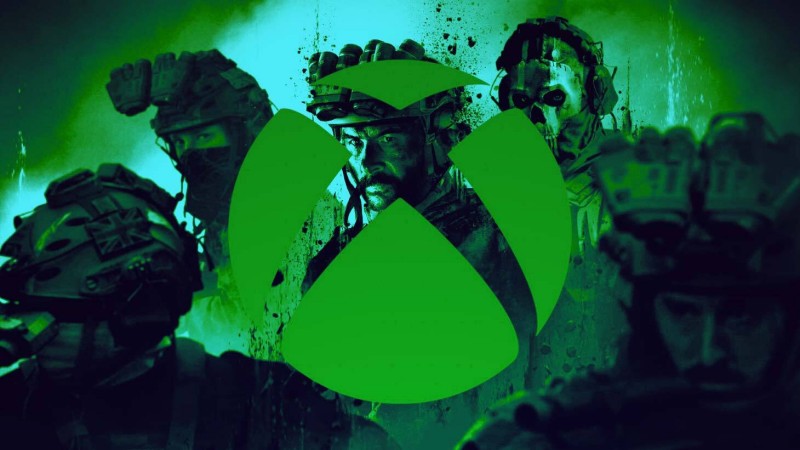 It's official: Microsoft has acquired Activision Blizzard, the company behind franchises like Call of Duty, Overwatch, Diablo, and World of Warcraft, for a colossal $69 billion. 
Earlier this morning, the U.K.'s Competition and Markets Authority approved Microsoft's $69 billion acquisition of Activision Blizzard. The CMA was the last hurdle for Microsoft's acquisition after it received approval in more than 40 countries and regions, including the U.S. earlier this summer. The deadline for Microsoft to close this deal was October 18, but reports indicated the company was planning to finalize it today, October 13. That has now happened, and Activision Blizzard is officially part of Xbox's first-party studio umbrella.
Xbox released the video below to celebrate its acquisition: 
Xbox head and Microsoft Gaming CEO Phil Spencer says, "I've long admired the work at Activision Blizzard, and King, and the impact they've had on gaming, entertainment, and pop culture," noting that some of his most memorable gaming moments happened in games Activision Blizzard and mobile giant King created. "It is incredible to welcome such legendary teams to Xbox," he says. 
"As one team, we'll learn, innovate, and continue to deliver on our promise to bring the joy and community of gaming to more people," he writes in an Xbox Wire post. "We'll do this in a culture that strives to empower everyone to do their best work, where all people are welcome, and is centered on our ongoing commitment of Gaming for Everyone. We are intentional about inclusion and everything we do at Xbox – from our team to the products we make and the stories we tell, to the way our players interact and engage as a wider gaming community.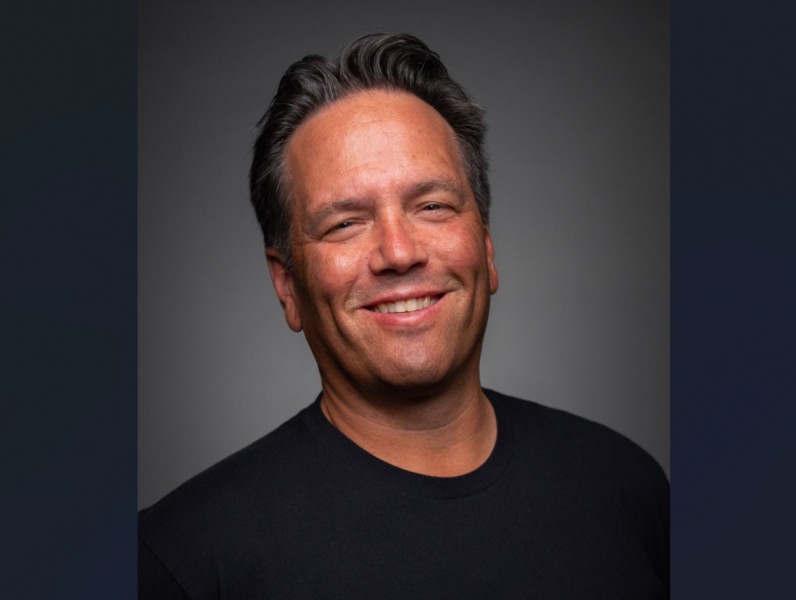 Microsoft Gaming CEO and Xbox Head Phil Spencer
"Together, we'll create new worlds and stories, bring your favorite games to more places so more players can join in, and we'll engage with and delight players in new, innovative ways in the places they love to play including mobile, cloud streaming, and more." 
Spencer says Xbox and Microsoft will continue to listen to player feedback and build a community where developers can do their best work. He also says that, as promised, Xbox will "continue to make more games available in more places – that now begins by enabling cloud streaming providers and players to stream Activision Blizzard games in the European Economic Area, a commitment made to the European Commission. Today, we start the work to bring beloved Activision, Blizzard, and King franchises to Game Pass and other platforms." He says Microsoft and Xbox will share more about when you can expect to play these games on Game Pass in the coming months. 
"For the millions of fans who love Activision, Blizzard, and King games, we want you to know that today is a good day to play. You are the heart and soul of these franchises, and we are honored to have you as part of our community. Whether you play on Xbox, PlayStation, Nintendo, PC or mobile, you are welcome here – and will remain welcome, even if Xbox isn't where you play your favorite franchise. Because when everyone plays, we all win. We believe our news today will unlock a world of possibilities for more ways to play. Thank you for the ongoing support. We have so much more to come in the months ahead – I'm excited for the future and cannot wait to share it with you."
Below is the email Spencer sent to all Microsoft employees following the closure of this acquisition: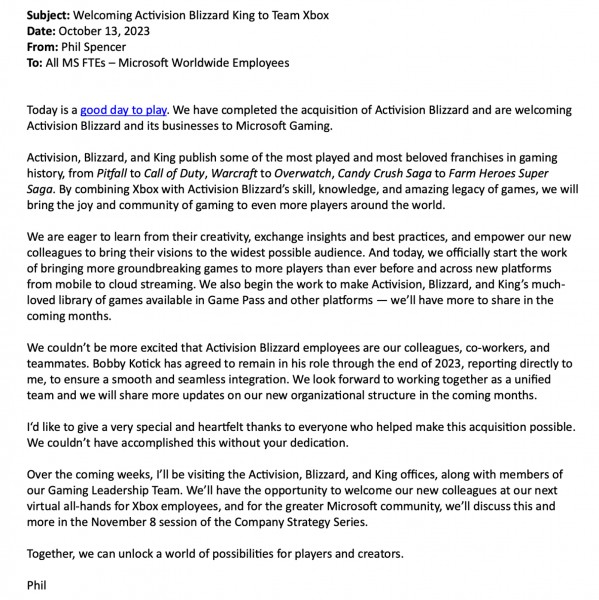 And below is the email Activision Blizzard CEO Bobby Kotick sent to all company employees following the closure of this purchase: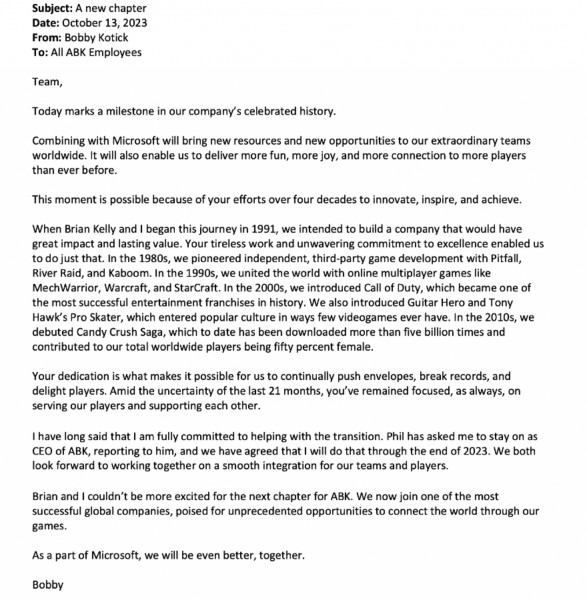 Ubisoft, which will be overseeing Activision Blizzard cloud game streaming in the U.K. as part of a deal Microsoft made with the CMA, released the following statement in regards to today's news: 
"We're excited to share that Ubisoft has now obtained the perpetual cloud streaming rights for Call of Duty and all the Activision Blizzard titles releasing over the next 15 years. Ubisoft is a long-standing believer in the power of cloud gaming and these streaming rights will enable us to deliver even more experiences to players in more places than ever before. Now that the deal is copmlete, we can begin working on the operational aspects of bringing these games to Ubisoft+, our subscription offer."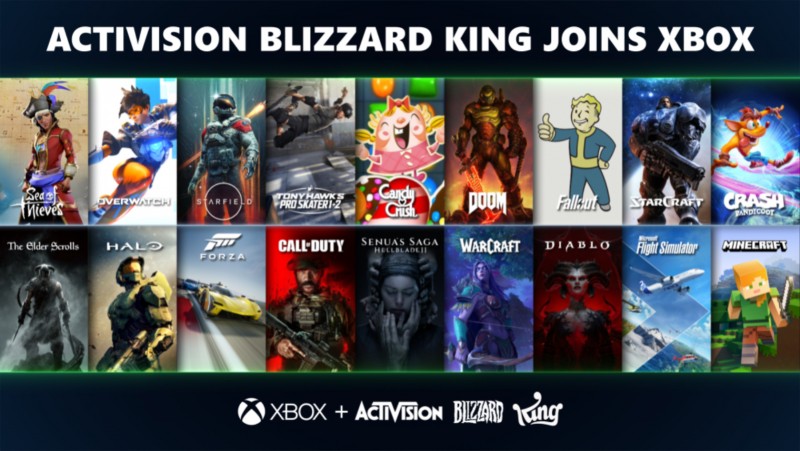 Image from Xbox
Getting to today's news was no easy feat for Microsoft. To catch up on everything that's happened so far, first read about Microsoft revealing it was acquiring Activision Blizzard for a colossal $69 billion, and then check out this story about how the CMA blocked this acquisition in the U.K. over cloud gaming concerns. After that, read about how the FTC's preliminary injunction request was denied by a California judge this summer and then read about Microsoft's planned to negotiate something satisfactory with the CMA. Read about Microsoft's proposed Ubisoft deal, too, and then read about why the CMA granted Microsoft a preliminary approval of this deal.  And finally, read about how the CMA approved Microsoft's acquisition of Activision Blizzard earlier today, which paved the way for the deal to close. 
What Activision Blizzard games do you hope are added to Xbox Game Pass first? Let us know in the comments below!