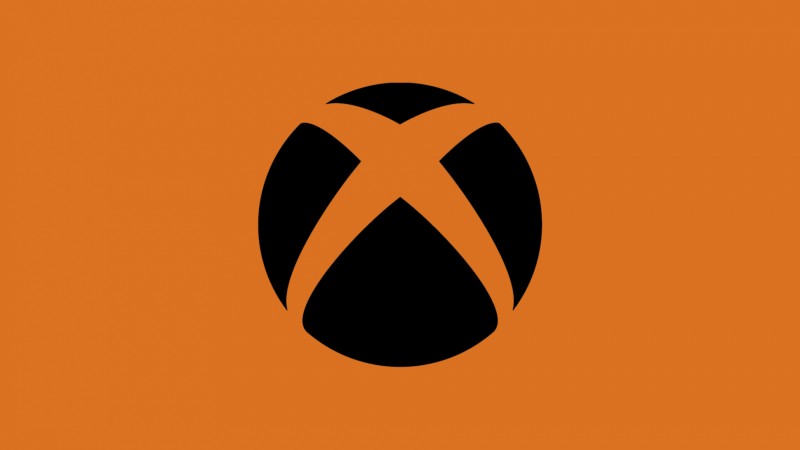 After the U.K.'s Competition and Markets Authority blocked Microsoft's $69 billion acquisition of Call of Duty and Diablo maker Activision Blizzard earlier this year over cloud gaming concerns, Microsoft brought a new deal to the table. In this new deal, Ubisoft would get the rights to Activision Blizzard cloud game streaming in the U.K. for 15 years, theoretically quelling the CMA's concerns. The CMA granted Microsoft a preliminary approval last month and now, a few weeks later, the U.K. regulatory agency has finally given Microsoft the full approval it needs. 
With the CMA's approval, Microsoft now has everything it needs to close the deal and make Activision Blizzard a part of Xbox's first-party umbrella. This approval comes just days before Microsoft's October 18 deadline to complete the acquisition, and prior reports indicate Microsoft is planning to do so today. 
Here's what the CMA has to say about Microsoft's new deal that is has approved: 
"The new deal will stop Microsoft from locking up competition in cloud gaming as this market takes off, preserving competitive prices and services for UK cloud gaming customers. It will allow Ubisoft to offer Activision's content under any business model, including through multigame subscription services. It will also help to ensure that cloud gaming providers will be able to use non-Windows operating systems for Activision content, reducing costs and increasing efficiency." 
CMA chief executive Sarah Cardell says the CMA is resolute in its determination to prevent mergers that harm competition and deliver bad outcomes for consumers and businesses, and takes its decisions free from political influence so as not to be swayed by corporate lobbying. 
"We delivered a clear message to Microsoft that the deal would be blocked unless they comprehensively addressed our concerns and stuck to our guns on that," Cardell says. "With the sale of Activision's cloud streaming rights to Ubisoft, we've made sure that Microsoft can't have a stranglehold over this important and rapidly developing market. As cloud gaming grows, this intervention will ensure people get more competitive prices, better services, and more choices. We are the only competition agency globally to have delivered this outcome.
"But businesses and advisors should be in no doubt that the tactics employed by Microsoft are no way to engage with the CMA. Microsoft had the chance to restructure during our initial investigation but instead continued to insist on a package of measures that we told them simply wouldn't work. Dragging out proceedings in this way only wastes time and money." 
The CMA says the sale of Activision's cloud streaming rights to Ubisoft will prevent the distribution of important, popular content, like Call of Duty, Overwatch, and World of Warcraft, from coming under control of Microsoft in relation to cloud gaming. 
"The restricted deal substantially addressed the concerns that the CMA had following its original investigation, which concluded earlier this year," the CMA writes in its decision. "The CMA did identify limited residual concerns with the new deal, but Microsoft gave undertakings that will ensure that the terms of the sale of Activision's rights to Ubisoft are enforceable by the CMA. The CMA consulted on these undertakings and is satisfied that this will provide the safety net needed to make sure this deal is properly implemented." 
Microsoft president and vice chair Brad Smith says, "We're grateful for the CMA's thorough review and decision today. We have now crossed the final regulatory hurdle to close this acquisition, which we believe will benefit players and the gaming industry worldwide." 
We're grateful for the CMA's thorough review and decision today. We have now crossed the final regulatory hurdle to close this acquisition, which we believe will benefit players and the gaming industry worldwide.

— Brad Smith (@BradSmi) October 13, 2023
Activision Blizzard CEO Bobby Kotick, who recently hired James Corden to interview him in an all-hands employee meeting about Guitar Hero and other things, sent the following email to all of the company: 
"Team,
Today the CMA, the regulatory authority in the UK, approved our transaction with Microsoft. 
We now have all regulatory approvals necessary to close and we look forward to bringing joy and connection to even more players around the world. 
Our board chair Brian Kelly and I are incredibly proud of all of you and your accomplishments over the last four decades. We're excited for our next chapter together with Microsoft and the endless possibilities it creates for you and for our players.
With gratitude,
Bobby"
Ubisoft released the following statement following news that the CMA had approved Microsoft's acquisition of Activision Blizzard, officially making Ubisoft the rights holder to cloud game streaming of Activision Blizzard games in the U.K.: 
"We're excited to share that Ubisoft has now obtained the perpetual cloud streaming rights for Call of Duty and all the Activision Blizzard titles releasing over the next 15 years. Ubisoft is a long-standing believer in the power of cloud gaming and these streaming rights will enable us to deliver even more experiences to players in more places than ever before. Now that the deal is copmlete, we can begin working on the operational aspects of bringing these games to Ubisoft+, our subscription offer." 
To catch up on everything that's happened so far, first read about Microsoft revealing it was acquiring Activision Blizzard for a colossal $69 billion, and then check out this story about how the CMA blocked this acquisition in the U.K. over cloud gaming concerns. After that, read about how the FTC's preliminary injunction request was denied by a California judge this summer and then read about Microsoft's planned to negotiate something satisfactory with the CMA. Read about Microsoft's proposed Ubisoft deal, too, and then read about why the CMA granted Microsoft a preliminary approval of this deal.  
What Activision Blizzard games do you hope are added to Xbox Game Pass soon? Let us know in the comments below!