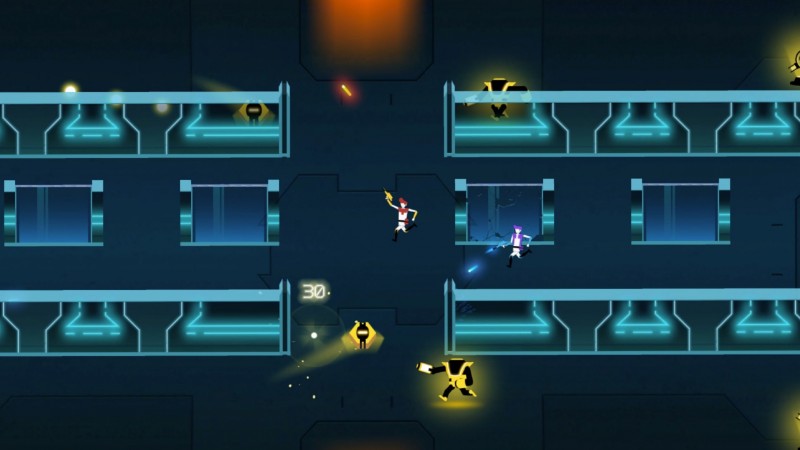 Earlier this year, Atari announced that it acquired Berzerk, its sequel Frenzy, and 10 other classic arcade properties. Then, earlier this month, Atari revealed Berzerk: Recharged, the first Berzerk game since the original 1980s arcade game. At the time, the company said it was coming to PlayStation 5, Xbox Series X/S, PlayStation 4, Xbox One, Switch, and PC, and now we know exactly when: November 9. 
"On November 9, Evil Otto once again invites you to his maze of maniacal chaos in the newly reimagined Berzerk: Recharged," an Atari press release reads. "The latest entry in Atari's acclaimed Recharged series, Berzerk: Recharged will have you almost begging for mercy as you face off against Otto's droves of robotic menaces, all while the grinning incarnation of evil draws ever nearer." 
Alongside this release date news, Atari has released some additional Berzerk: Recharged screenshots you can check out below: 
For more about the game, including details about what to expect, read Game Informer's prior Berzerk: Recharged coverage here. 
Have you ever played Berzerk? Let us know in the comments below!