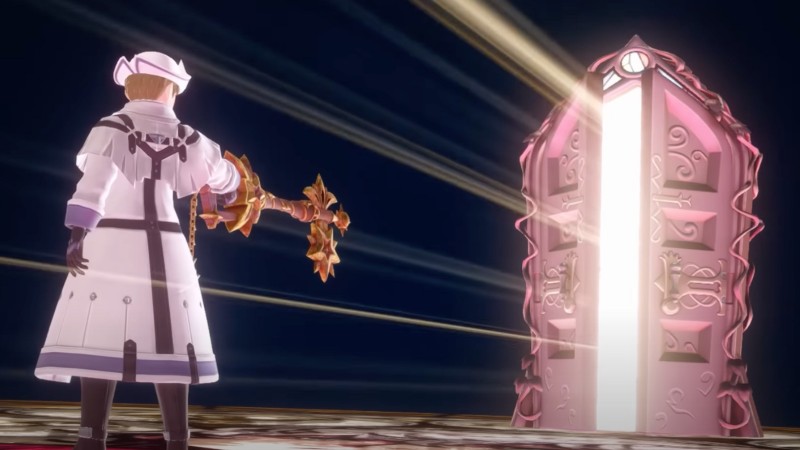 Square Enix revealed Kingdom Hearts Missing-Link, a new GPS-based action RPG for iOS and Android devices, last year as part of its 20th Anniversary celebration, which is also where the company revealed Kingdom Hearts IV. Now, Square Enix has released a new teaser trailer for Missing-Link alongside the reveal it will launch sometime next year. 
In the teaser trailer, we see someone who is presumably the game's protagonist in Scala ad Caelum, a special metropolis that those who have completed Kingdom Hearts III will recognize. The teaser showcases the RPG's combat as well, which seems like a mix between some of the mechanics in Kingdom Hearts: Chain of Memories and standard mobile action RPG gameplay. We also see some of the Disney characters in the game, including Ariel from The Little Mermaid, Simba from The Lion King, and Baymax from Big Hero 6, to name a few. 
Check out the Kingdom Hearts Missing-Link teaser trailer for yourself below: 
Square Enix says it is now recruiting testers from the U.K. and Australia for a closed Missing-Link beta test, and if eligible, you can apply here.
Kingdom Hearts Missing-Link is due out on iOS and Android in 2024. 
For more, watch the original Missing-Link reveal trailer and then watch the Kingdom Hearts IV reveal trailer. Check out this Sora Amiibo coming out next year after that. 
Are you excited for Kingdom Hearts Missing-Link? Let us know in the comments below!