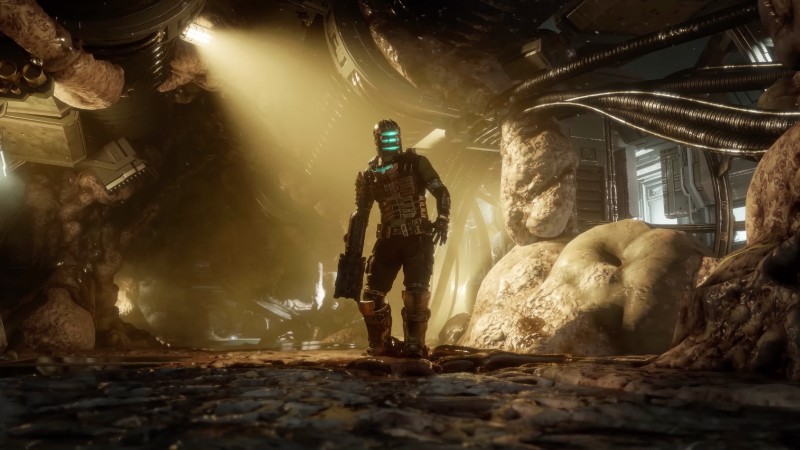 Developer Motive Studio and publisher EA have released a new story trailer for its upcoming remake of Dead Space, and the game continues to look terrifying and beautiful. 
Due out on PlayStation 5, Xbox Series X/S, and PC later this month on January 27, this might be one of our last looks at the remake before it's in the hands of players. Fortunately, this new trailer is nearly two minutes of cinematics and gameplay from the remake focused on the story of Dead Space. As expected, this remake isn't changing much at all, utilizing the same story from the original 2008 release with updated visuals and audio (plus some new voice lines for protagonist Isaac Clarke). 
Check out the new Dead Space Remake "Humanity Ends Here" trailer for yourself below: 
As you can see, Dead Space Remake continues to look great and we can't wait to play it in just a few weeks. 
For more about the game, check out this extended Dead Space Remake gameplay look and then read why it's one of Game Informer's 25 most anticipated games of 2023. Check out Game Informer's big list of upcoming video game remakes after that. 
Are you picking up Dead Space Remake on day one? Let us know in the comments below!