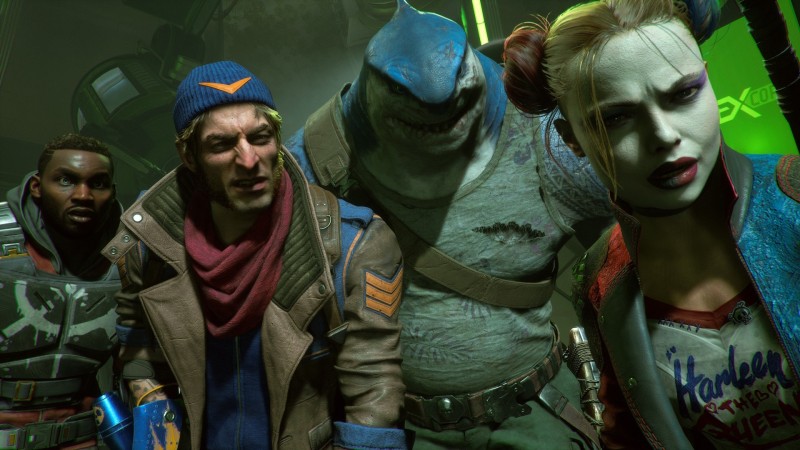 Suicide Squad: Kill The Justice League has been delayed to next year following recent rumors that it wasn't going to make its May 26 release date. 
The superhero co-op shooter will now launch on February 2, 2024. Developer Rocksteady posted a short message on Twitter stating it wants to "take the time needed" to ensure the best possible experience. Check it out below.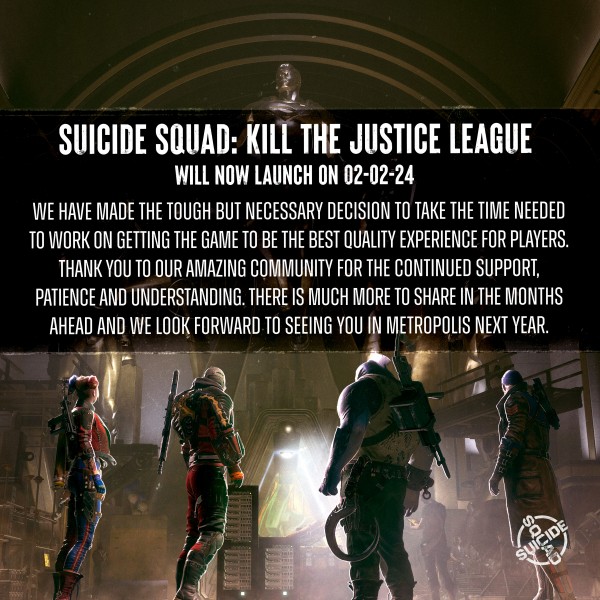 Click to enlarge
We have made the tough but necessary decision to take the time needed to work on getting the game to be the best quality experience for players. Thank you to our amazing community for the continued support, patience and understanding. There is much more to share in the months ahead and we look forward to seeing you in Metropolis next year. 
Suicide Squad: Kill the Justice League puts players in the shoes of Harley Quinn, Captain Boomerang, Deadshot, and King Shark as they fight to rescue Metropolis from an invasion by Brainiac. The villain has hijacked the minds of the Justice League, meaning the Squad has to take down Earth's greatest protectors to save the day. The game has received a hefty dose of fan vitriol since its last gameplay demonstration in February confirmed an always-online requirement as well as live service elements, such as a cosmetics-only battle pass. Other fans have found its cooperative loot-based shooting to be an uninspired fit for the property.
Although we don't know the specifics behind the delay, sources told Bloomberg in its original report last month that Rocksteady was only pushing the game to add polish and did not plan to overhaul the game's existing framework. Even though a nearly-year-long delay is a lot of time, it's still very unlikely that it's enough for the team to make the sort of dramatic changes some fans are hoping for. We'll have to wait and see how Rocksteady spruces up the Suicide Squad and hope it results in a quality experience when the dust finally settles. 
What do you think of Suicide Squad: Kill the Justice League's delay? Let us know in the comments.