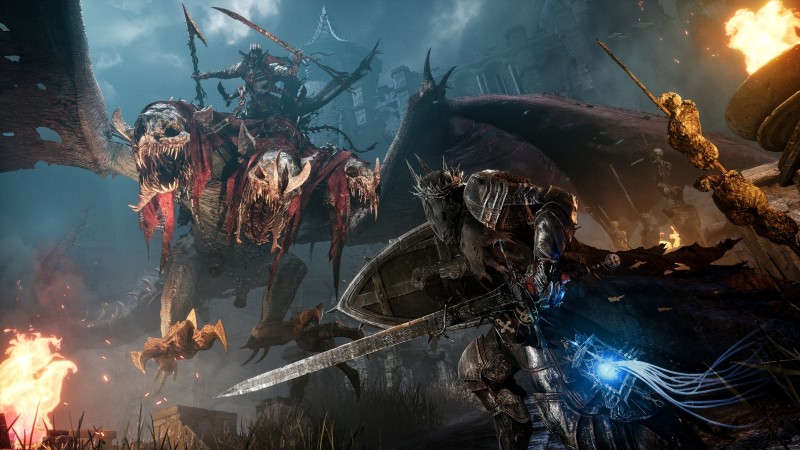 Lords of the Fallen is coming this October, and despite the good news it lands on the unluckiest day of the year. Thankfully, a lengthy trailer gives us the good fortune of enjoying some action-packed gameplay footage. 
This reimagining/reboot of its 2014 predecessor is coming on Friday, October 13. A big new trailer set to Iron Maiden packs in a ton of metal-infused action that shows off the game's Unreal Engine 5-rendered graphics. 
It's been a long road for Lords of the Fallen, which began life as Lords of the Fallen 2 years ago before development restarted from scratch. It was re-announced as The Lords of the Fallen last year before reverting back to its original name. The Souls-inspired game's open world is five times larger than the original's and supports online co-op. The combat has also been retuned to be faster and more fluid, and developer Hexworks promises the game to be an overall expansive action RPG experience. 
We're looking forward to seeing the result of this overhaul when the game comes to PlayStation 5, Xbox Series X/S, and PC.