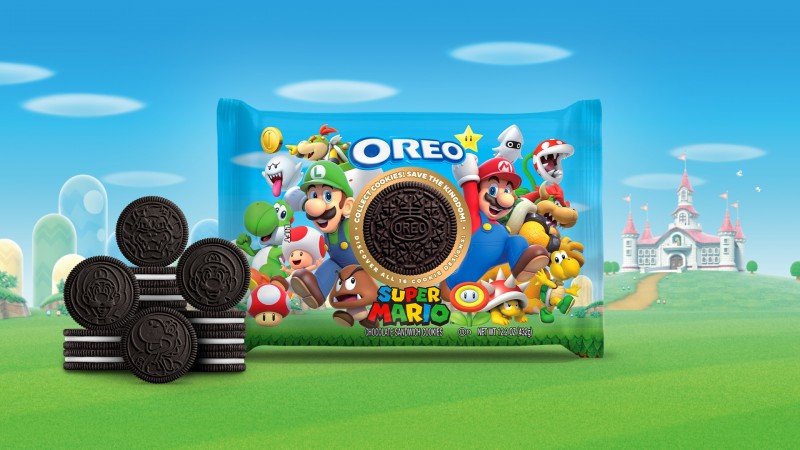 Between the Super Mario Bros. Movie and several announcements during last week's Nintendo Direct, Nintendo's mascot is having a great 2023. Carrying on the Mario momentum, Oreo announced a limited-edition cookie collab with the iconic Nintendo franchise.
The cookies feature 16 unique embossments starring characters like Mario, Luigi, Yoshi, Goomba, and Bowser Jr., as well as power-ups like Super Stars and Fire Flowers. Packs will be filled at random. Oreo is also holding a social media event where they're asking those who buy the cookies to stack as many of the hero-embossed cookies on the rim of a glass of milk without the cookies falling into the milk and share the video on social media in a concerted effort to save Princess Peach from Bowser's Castle.
"We hope to unite cookie lovers and Super Mario enthusiasts alike with this playful mission, inspired by a storyline fans know all too well," Oreo senior brand manager Vishnu Nair said in a press release. "We may even reveal a surprise as a thank you to those who successfully defeat Bowser and save the kingdom… Fans will have to wait and see!"
You can check out a fun musical trailer for the collaboration below.
The Oreo x Super Mario cookies will begin rolling out to retailers nationwide starting July 10, but will only be available for a limited time. For more recent Mario news, be sure to check out our coverage of Super Mario Bros. Wonder, the upcoming 2D game that was announced during last week's Nintendo Direct.