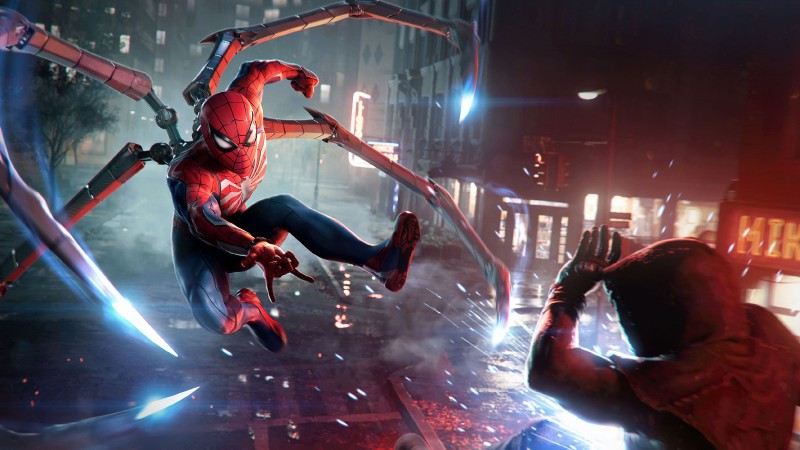 Insomniac's Spider-Man sequel has gone gold! If you're not familiar with the "gold" term, it means the game is complete and ready to be submitted to Sony's online services and be printed to discs. It doesn't mean the game is completely done – Insomniac will continue to update the game and bug squash in the coming weeks and months – but the version that you will be able to play when the game releases October 20 is ready.
To celebrate the news, the game's cast celebrated by shouting and throwing their hands in the air among other celebrations.
WE ARE GOLD! We're thrilled to share the news ahead of #SpiderMan2PS5's launch on October 20, 2023 with a few words from the game's cast! #BeGreaterTogether pic.twitter.com/ChitBfTREM

— Insomniac Games (@insomniacgames) September 20, 2023
For a whole lot more on Spider-Man 2, check out our recent hands-on impressions where we got to spend 90 minutes with the game.