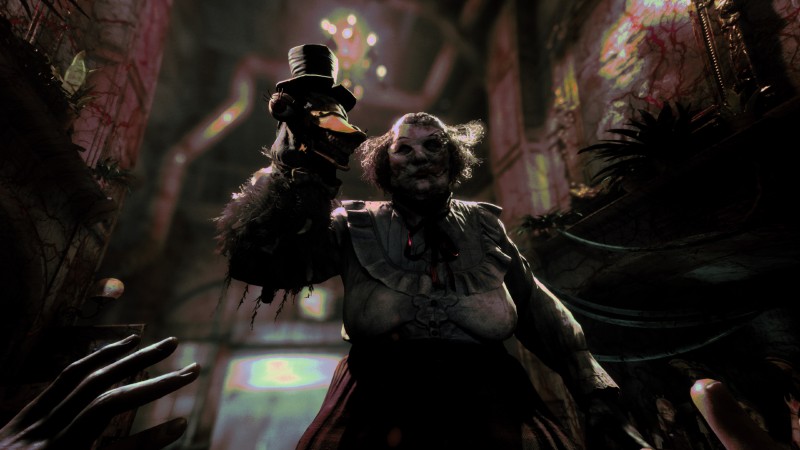 The Outlast Trials launched into Early Access on PC earlier this year, and players have been enjoying it, with more than 27,000 Steam reviews falling into the "Very Positive" category. If playing the game isn't enough, you can soon listen to the game's soundtrack on streaming services like Spotify, Apple Music, and more starting this week. 
More specifically, The Outlast Trials soundtrack will be available to stream on October 25, just in time for Halloween. Plus, in collaboration with Laced Records, developer Red Barrels has pulled back the curtains on a limited edition vinyl release for the game's music. We have more details on all of that below, but in the meantime, Game Informer can exclusively provide a preview sampler of The Outlast Trials that you can listen to right now: 
Starting October 25, preorders will go live at Laced Records for a limited edition "Bloodshed Red" double LP vinyl release of The Outlast Trials. The standard edition features traditional black LPs and will be available at third-party retailers. Red Barrels and Laced Records say the complete 35-track soundtrack has been "specially mastered for vinyl and will be pressed to heavyweight LPs." All vinyl releases come in printed inner sleeves alongside a liner notes insert, with the vinyl housed in a "wide-spined outer sleeve with artwork by the Red Barrels team."
Here's a look at the Laced Records limited edition vinyl release for The Outlast Trials: 
The Outlast Trials' soundtrack comes from Deathloop, PUBG, and Halo composer Tom Salta. Red Barrels says Salta utilized orchestral compositions alongside dark organic and synthetic textures to create the score of the game. 
"Salta's incorporation of unnerving diegetic music – spanning eerie pastiches of mid-century styles – creates an unsettling contrast that deepens the overall experience of the score," a press release reads. "The Outlast Trials soundtrack is a spine-tingling journey through the very essence of fear and despair." 
Salta says scoring The Outlast Trials checked another item off his bucket list: crafting a horror score. 
"I have been fascinated with scary stuff since I was 8 years old, building haunted houses out of chairs and blankets for my parents to crawl through," he says. "This love carried on into my adult years, where every Halloween, I would build a walkthrough haunted house for all my friends, complete with props, lights, and of course, a musical soundtrack.
"My goal for the score of The Outlast Trials was to use the language of music to immerse people in a nightmarish emotional dimension, supporting all the gruesome experiences the players will encounter. Thanks to the incredible vision, guidance, and encouragement of Francis Brus, I was able to let loose and break out all the stops, exploring ways to create a signature theme and musical tapestry that will haunt players for years."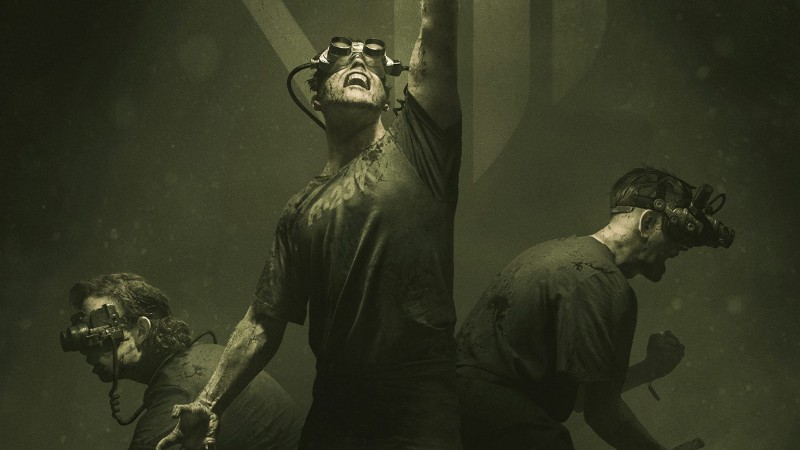 The Outlast Trials audio director Francis Brus says Salta's soundtrack became an integral and unforgettable part of the game's horror experience. He says it delivers a "sonic experience that heightens every emotion, from spine-tingling tension to heart-pounding suspense." 
You can listen to a taste of that score in the video above ahead of the soundtrack's full release this Wednesday, October 25. And if you're interested in a vinyl release, that's available for preorder right now. 
The Outlast Trials is available on PC via Early Access. It is the third installment in Red Barrels' Outlast series, and is a prequel to the first two games set in the Cold War. For more, read Game Informer's Outlast review and then read Game Informer's review of Outlast II. 
Have you played The Outlast Trials? Let us know in the comments below!