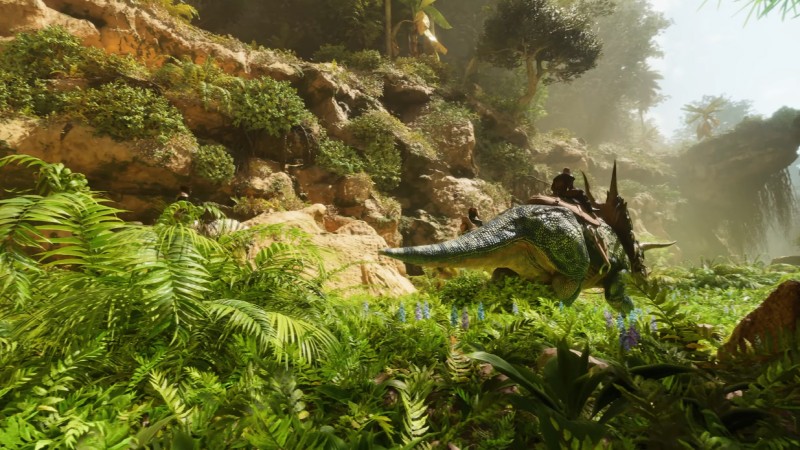 Today during Xbox's most recent Partner Preview livestream, developer Studio Wildcard showed off its remake of Ark: Survival Evolved, titled Ark: Survival Ascended. And fittingly, it did so by showing off a whole host of dinosaurs.
 We got flying dinos, stalking dinos, and swimming dinos. You're hunting dinos, riding dinos, and hanging with dinos. And most notably, it looks great, having been rebuilt from the ground up with Unreal Engine 5. 
Check out the trailer below:
Interestingly, Survival Ascended will have cross-platform modding on all platforms, as revealed in a post on the Xbox Wire. It looks like PC players will have the ability to actually make modes, as it requires the Ark Devkit, downloaded from the Epic Launcher, but playing mods will be available for everyone.
The original Ark: Survival Evolved was released back in 2015.