Developer Blizzard Entertainment has revealed its first-ever musical collaboration for its free-to-play hero shooter, Overwatch 2, and it's with K-Pop group, Le Sserafim. The two parties have worked together for an upcoming music video for the K-Pop group as well as in-game Overwatch 2 content. 
Le Sserafim is comprised of five performers: Kim Chaewon, Sakura, Huh Yunjin, Kazuha, and Hong Eunchae. The group and Blizzard are working together for a video for Le Sserafim's next single, "Perfect Night," and it will debut on October 26 at 9 p.m. PT. The collaboration also includes a Le Sserafim-inspired custom game mode for Overwatch 2 and exclusive in-game items like hero skins. More details about the in-game events will arrive on October 30, according to Blizzard, but the content goes live for players on November 1.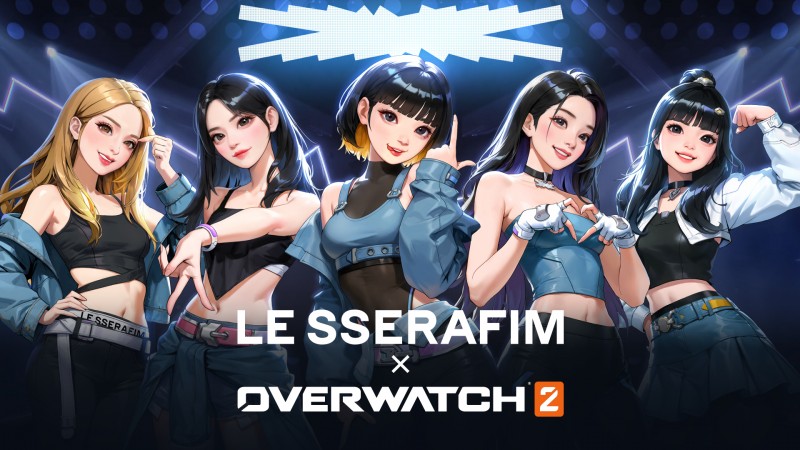 "We're extremely excited to be working with Le Sserafim for our game's first musical artist collaboration," Overwatch general manager Walter Kong writes in a press release. "Like the heroes of Overwatch, the Le Sserafim members are amazing as individuals, but unstoppable when they come together." 
Blizzard says Le Sserafim will also make an appearance at this year's BlizzCon on November 4 to perform "Perfect Night," as well as other songs, in the BlizzCon Arena following the conclusion of Community Night. 
In the meantime, read Game Informer's Overwatch 2 review and then read about the company's celebration of Overwatch 2's first anniversary. 
[Editor's Note: This story has been updated to clarify that Le Sserafim will perform "Perfect Night" during BlizzCon and other songs]
Do you listen to Le Sserafim? Let us know in the comments below!